What a summer it has been! Sunny and warm, relaxing as well as exciting and on top of that several concerts where I could sit right there in the audience, enjoying the music happening right in front of me. How I have missed that experience.
Indeed, getting to hear brilliant singers such as Ylva Gruen and Åsa Jönsson (also one half of the folk duo Duo Vox, whose summer programme I regretfully missed), my wonderful recital partner Nina Sandell and accordeon virtuoso David Wahlén reminded me of the inherent power in hearing music live, when and where music happens.
These thoughts also tie into a fantastic book I am reading at the moment: "Varifrån kommer musiken?" ("Where does music come from?") by late Swedish composer and musicologist Gunnar Valkare. He presents arguments for the idea that music (together with dance!) is an ability that has developed through the human race's evolution and that, looking back, music and dance are intrinsically tied together.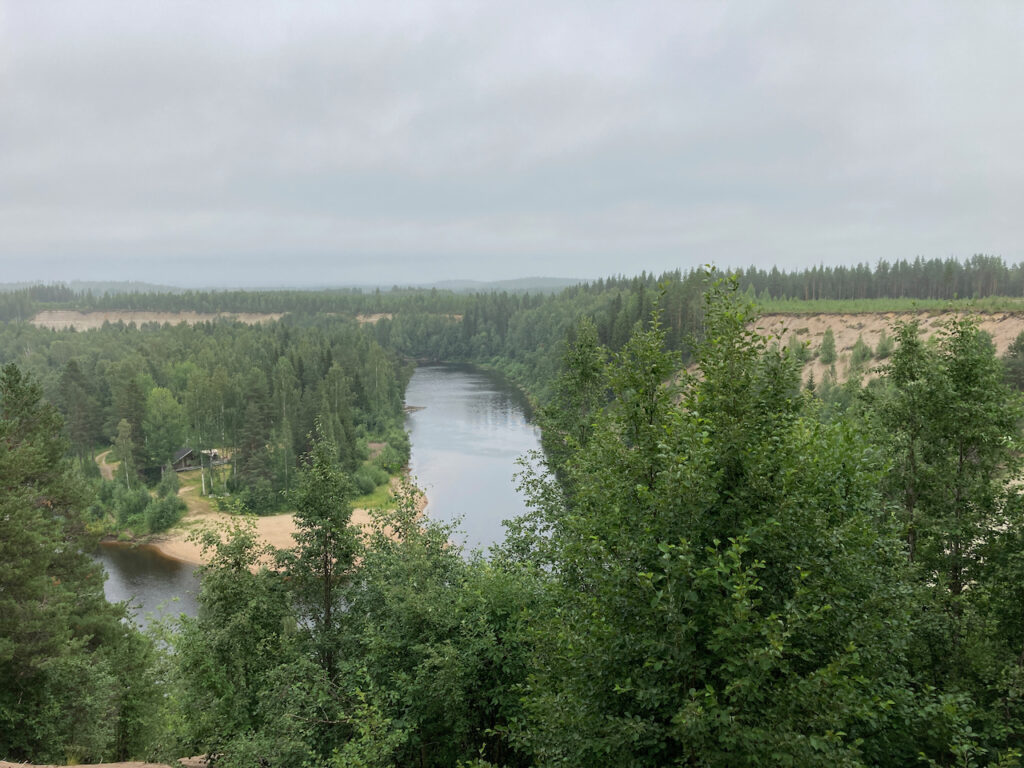 Today, we tend to think of music and dance as two separate things that sometimes (or, even, oftentimes) but not always or necessarily happen at the same time. Having grown up in the late 20th century, I am quite used to thinking of music not only as an activity but also as an object: as a sheet of music or a physical recording.
The probably most common objectified form of music nowadays is digital, ethereal, incorporeal. But – and this connects to Valkare's arguments – even the digital recordings do not give a listener a musical experience until it is converted to something we can perceive through speakers or headphones, or for that matter interpreted visually in DAW software such as Logic Pro or Reason. (Although I would argue that looking at a visual representation of sound isn't quite as pleasing as hearing it, but your mileage may vary.)
The more I think about it, the more I perceive a strong dichotomy between, on the one hand groups of enthusiastic amateurs performing together in for example a church choir, and on the other hand one or a handful of music creators sitting in front of computers creating sounds using only synthesizers and/or digitised facsimiles of physical instruments, such as virtual orchestra libraries and other sampled, highly realistic-sounding virtual instruments. (I already discussed these in an earlier blog post.)
However, as I discussed this very topic with a friend the other day, we came to talking about raves and rave culture. I can't shake the feeling that there is something very ritualistic about participating in a rave. I would never claim to be an avid or enthusiastic raver, but I have been to a few. Always far out in some forest, not necessarily legal or official, and always filled to the brim with people like little else.
Reading about the ritualistic role and nature of music in ancient societies as Gunnar Valkare describes it puts it not too far from losing yourself in the throng of more or less entranced people moving to (and, in essence, enforcing – even though the bodily sounds are easily drowned out by loudspeakers) a strong, pulsating beat. What is that if not communal music-making, music-enjoying, and a kind of loose, anarchistic choreography of bodies writhing, shaking, jumping, swaying together?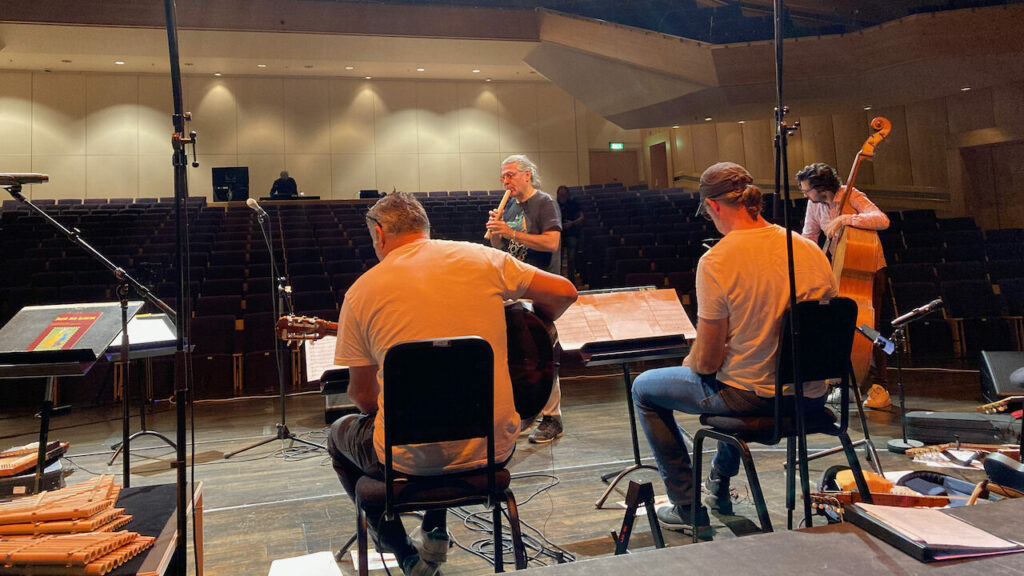 Two days ago I had the absolute pleasure of performing, myself, in a vocal quartet together with three brilliant singers. "Dansa min älskling" ("Dance, my darling") is a suite of Latin American songs arranged by conductor and composer Yamandú Pontvik. That suite formed the backbone of last Saturday's concert in Tonhallen in Sundsvall which also featured, besides Yamandú himself, his own band Ensemble Yamandú and the inimitable, brilliant folk singer Ulrika Bodén.
We had an audience in house of about a hundred, I think, and on top of that lots of people watching a livestream of the concert. Taking part in this project was definitely one of the highlights of this summer. I was a little nervous at first, seeing as I hadn't performed in a proper concert in quite a while, but I quickly found my footing, so to speak. Judging by the reactions from the audience, our collective enthusiasm on stage found its way into everyone listening.
If things go at least somewhat according to plan, later this year I hope to get to tour with a recital programme of my own. The theme of the programme is death and life. (Yes, in that order.) It's a colourful and interesting mix of songs by composers such as Antonín Dvořák, both Mendelssohn siblings, Max Reger and Swedish composers like Gunnar de Frumerie and Lars-Erik Larsson. I have also written new Swedish translations of poems by Johann Wolfgang von Goethe and Nikolaus Herman (as set by Fanny Mendelssohn and Max Reger, respectively) for this programme.
Next week I will show some new pictures of the latest developments regarding my new office-to-be. I will also unveil another project I am involved in as a writer, not composer (sic). Also, I really hope I will be able to show you some clips from the performances of my Sonata for Bassoon and Piano and septet Books on a Bookshelf.