It's easy today, I think, to take realistic, natural-sounding virtual instruments and other high quality sampled sounds for granted.
In fact, today we consider technology that used to be regarded as cutting edge and true-to-nature more as something quaint and possessing a particular sound that is desirable in itself. Take FM synthesis, for example. As it spread throughout the music industry in the 1980s, it offered sounds far beyond what was capable using only simple oscillators. Yamaha's best-selling and arguably iconic DX7 synthesizer was no doubt instrumental (no pun intended) in popularising FM synthesis. But there were also just as powerful – if not moreso – machines that are perhaps less known today.
New England Digital of Vermont are remembered primarily for one product series: the Synclavier. It was one of the very first products to use FM synthesis. The upgraded Synclavier II was expandable with additional modules in the 1980s that added, among other features, high quality digital sampling. With the right modules, the user could both record samples straight to a disk as well as record to memory, in order to edit the samples before saving them. All of these are features we take for granted today.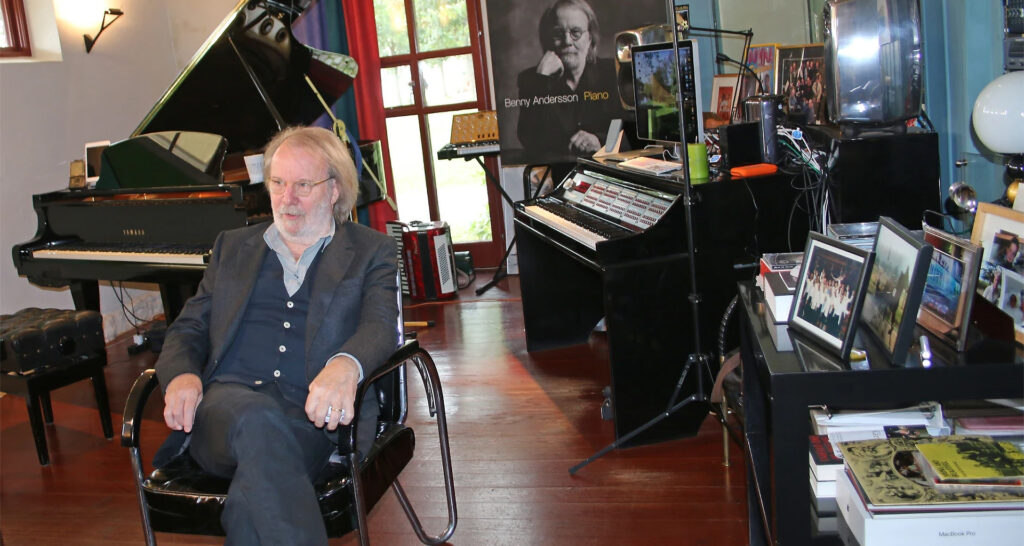 Swedish composer-songwriter extraordinaire Benny Andersson apparently used his Synclavier to compose all of his musicals. I strongly suspect he also used it on studio albums like November 1989, which also feature the renowned folk music group Orsa spelmän, to create the rich, symphonic sounds of tracks like Stockholm by Night and Skallgång and adding instrumental colour to tracks like Tröstevisa and Målarskolan.
Now, you need not listen too closely or for too long (or read the CD booklet) to identify that most of the instruments heard on the album are in fact sampled. There are plenty of obvious tells like the so-called "machine gun effect", when an identical-sounding sample is triggered several times in a row, and the unnatural attacks of especially wind and string instruments. However, when combined with real performances such as in the track The Conducator, featuring Benny's regular collaborator Tommy Körberg and the World Youth Choir, it's much easier to disguise the imperfections.
Or, why not listen a bit closer to the album's final track, Stockholm by Night. It starts out very softly with a soft-attack string ensemble, a solo flute and a generous amount of reverb. When it is as drenched as it is in reverb and soft strings, I'd argue the sampled flute occasionally tricks you into hearing an actual flautist playing in a large hall. At least, almost.
Fifty seconds in, the ensemble string patch is joined by a more detailed cello/viola patch which sounds both well-sampled and using some kind of portamento effect to imitate moving between notes on the same string within the same bow stroke. Unfortunately, the bassoon (an instrument I waxed lyrical about last week) counterline immediately dispels any illusion of realism.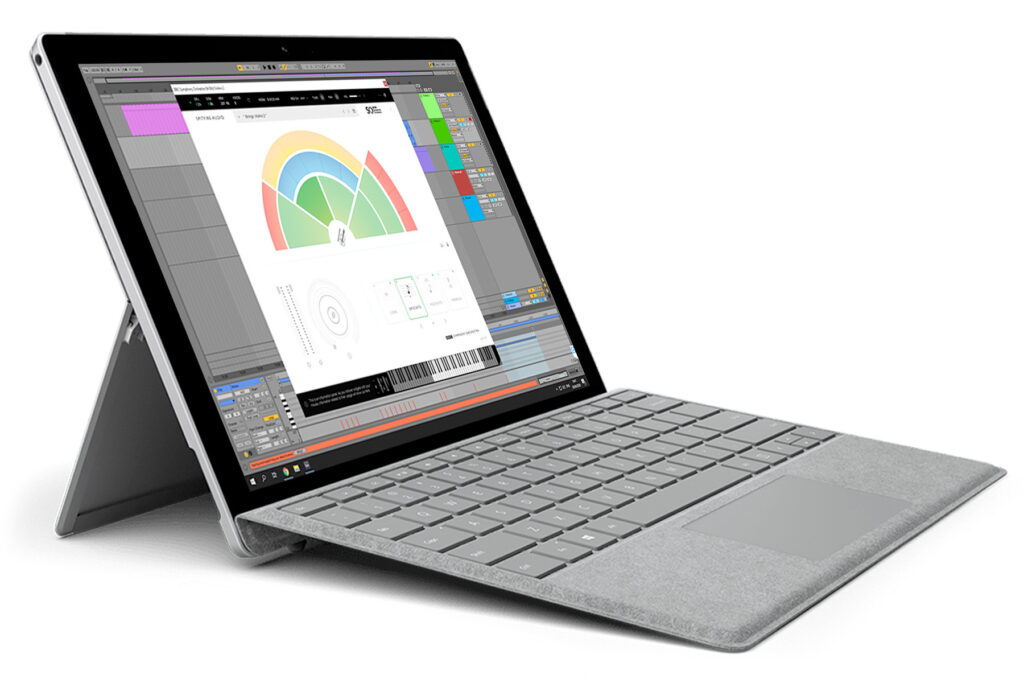 While we today have access to high quality virtual instruments at low cost – in many cases even the low, low price of free – that has far from always been the case. And when the level of realism in sampled instruments is raised, so too are the demands we set on them. A mildly realistic instrument, I'd argue, gets away with more than one that effectively comes much closer to the real thing. Today, we even have sample makers like the acclaimed English company Spitfire Audio that partnered with an institution like the BBC Symphony Orchestra to create a virtual instrument that is not based on the performances by studio musicians, but those of an actual ensemble that you can listen to, yourself.
Does that automatically bring more realism to the virtual table? Not at all, of course, at least not in itself. But the idea of having a real ensemble at your fingertips can be exciting. On a deeper level, it can mean knowing exactly what kind of performance you get. In a roundtable discussion recorded a few years back, Hans Zimmer talked about the value of having himself recorded musicians that he know and have worked with.
Finally, I would like to point to two more recent reinterpretations of the track Stockholm by Night. One from the album I Let the Music Speak featuring Benny himself on piano and the renowned mezzo-soprano Anne Sofie von Otter. This version, titled I Walk With You, Mama, has Björn Ulvaeus-penned lyrics that break my heart a little every time I listen to the song. The other one comes from Benny's solo album simply titled Piano. This version is more virtuosic and involved than the original and also features musical ideas not present in either the 1989 original or the vocal version. All three takes are enchanting in their own right and definitely worth listening to.