I can't remember the last time I was unreservedly happy with a piece of music upon its premiere performance. This weekend, I felt that way about not one but two new pieces. Needless to say, I'm beyond words. (And yet, here I am.)
I came home two days ago after a thrilling couple of days at Flatön in the archipelago near Orust, north of Gothenburg, attending my good friend Olof's annual chamber music concert held every summer on the island. Last summer was the exception, of course, which meant that this year saw not one but two concerts, each one featuring one brand new composition each by myself as well as my friend and colleague Gustaf Blix.
The musicians in question came from all over, including the Norwegian Opera & Ballet in Oslo, Wermland Opera in Karlstad, the Danish National Symphony Orchestra in Copenhagen and the Swedish Chamber Orchestra in Örebro. Some were freelancers. Two were master students at music colleges in Stockholm and Helsinki, respectively. All were consummate professionals, from the freshest to the most experienced, and delightful people to boot.
I was reminded of how rewarding it is to work together with musicians on bringing the music to life, finding new details that hadn't struck me before, working out a few remaining kinks, and even surprising myself when music I have written – and therefore know quite intimately – sounds different than I had imagined it but at the same time exactly as I had wanted it to.
I could hardly have asked for a more splendid group of musicians than the motley crew of musical maestri in the photo. Also pictured, in the far back, are Olof, the piano tuner Johan, Gustaf and myself.
Hearing the musicians exclaim that they want to play our pieces again, as well as audience members talking about the music (and discussing which movements in my septet correspond with which books), made me feel happy and proud. Happy that my music engaged the audience to such a degree that they were talking about it afterwards, and proud that it engaged the musicians enough to want to play it more. In the collective euphoria, suggestions were made to stage a reunion next year, when (if) my concert hall is ready.
The septet was premiered Saturday in the church in front of an audience of 40. The sonata was premiered the day before, in the repurposed barn pictured above, for an even smaller crowd. Sebastian (the bassoonist) and Henrik (the pianist) gave a thrilling and utterly full-throated interpretation of the work that literally brought me to tears. Considering that they'd had perhaps four hours total of practice time together, the result is a testament to what incredible musicians they both are. I feel blessed to have my music performed by such brilliant musicians, and for its first performance at that.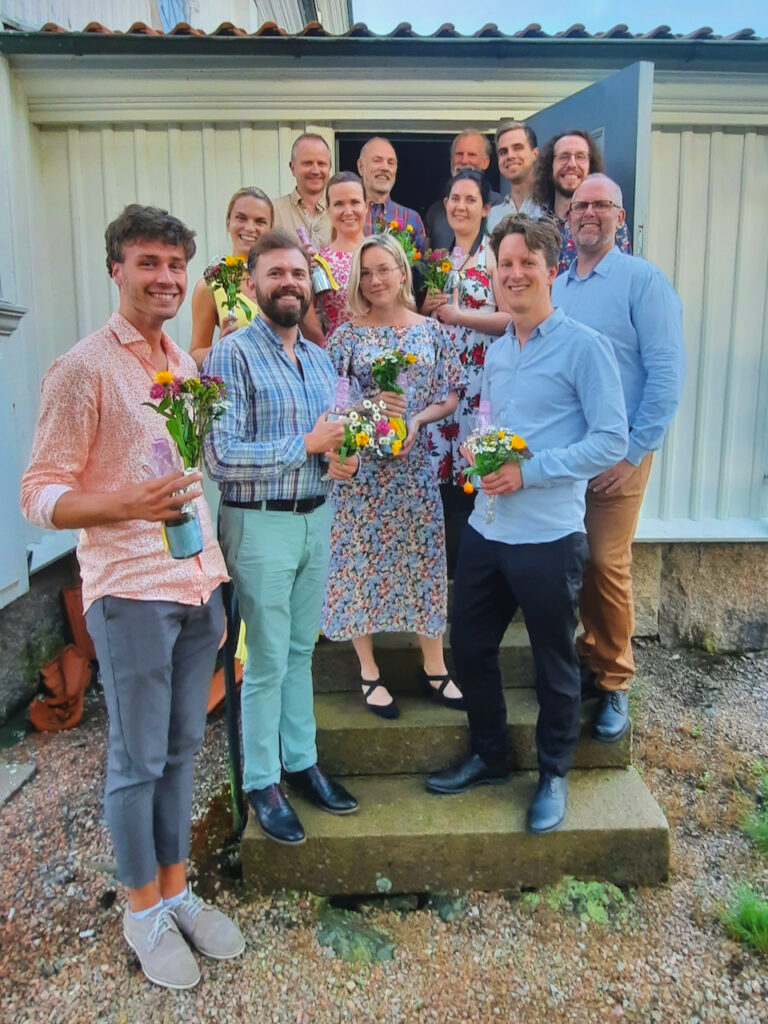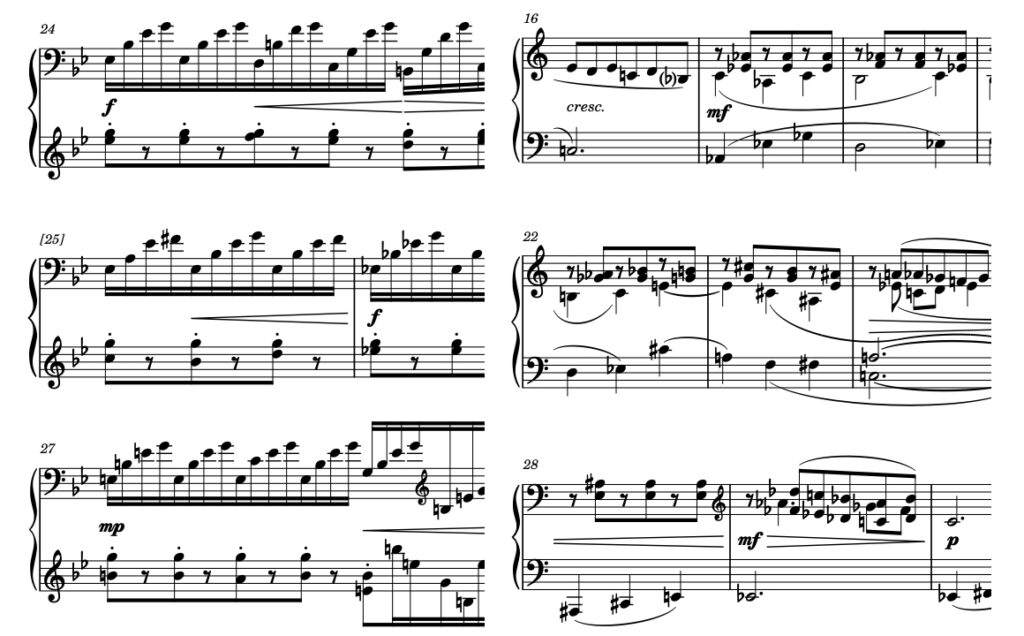 Speaking of brilliant musicians, I have also been working away at my next piece, which I am writing for the amazing accordeonist Irina Serotyuk. As the initial sketches have started taking shape, I have settled on writing a three-movement suite for accordeon with a Fantasia, a Passacaglia and a Toccata.
As I haven't written anything sizable for this instrument before, it is tremendously useful to discuss ideas with Irina during the process, showing her my ideas and asking her for help with solutions for less than ideal sections. Reading about an instrument is necessary and useful, but it cannot replace the collaborative side of working directly with the intended musician. And again, not only is Irina one of Sweden's (if not Europe's?) best accordeonists, she is also such a nice and smart and funny person.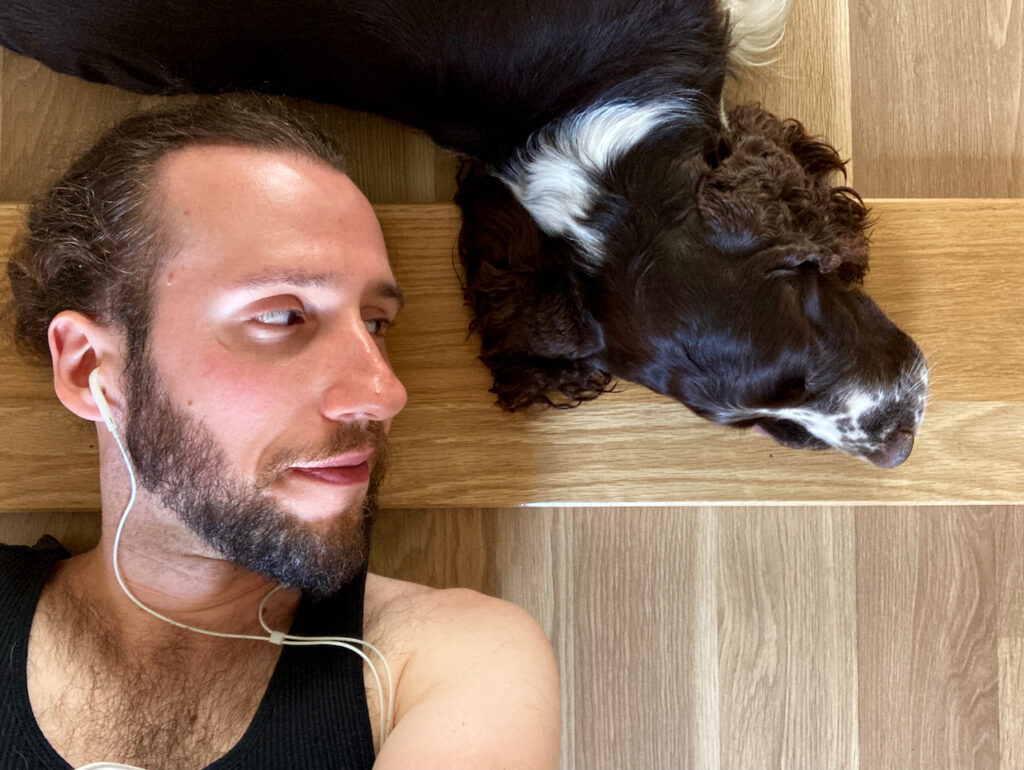 Sweden is experiencing something of a heat wave at the moment with temperatures rising above 30°C in the daytime and some nights not falling under 20°C. Next week looks to be cooler, fortunately. Until then I might just take a little time off. This will also be my last blog entry for a few weeks. I will return some time in August, in something like five or six weeks. In the meantime, enjoy the summer, stay hydrated, have fun and remember to fill your life with music!