It is thrilling to hear your music interpreted in a manner that brings the music to life in a new way. That shines a light on different lines, different ideas. As an experience, it also reaffirms my belief that a music score is not equal to the music itself; it is simply a facsimile, a written representation of an idea of music, which in turn is given life by musicians.
How that idea is given life is the art of interpretation and performance and is, at least in part, highly individual on the part of the musicians. Hence my experience yesterday of bassoonist Sebastian Stevensson and pianist Asuka Nakamura playing my Sonata for Bassoon and Piano as part of a concert programme with Trio Nastela.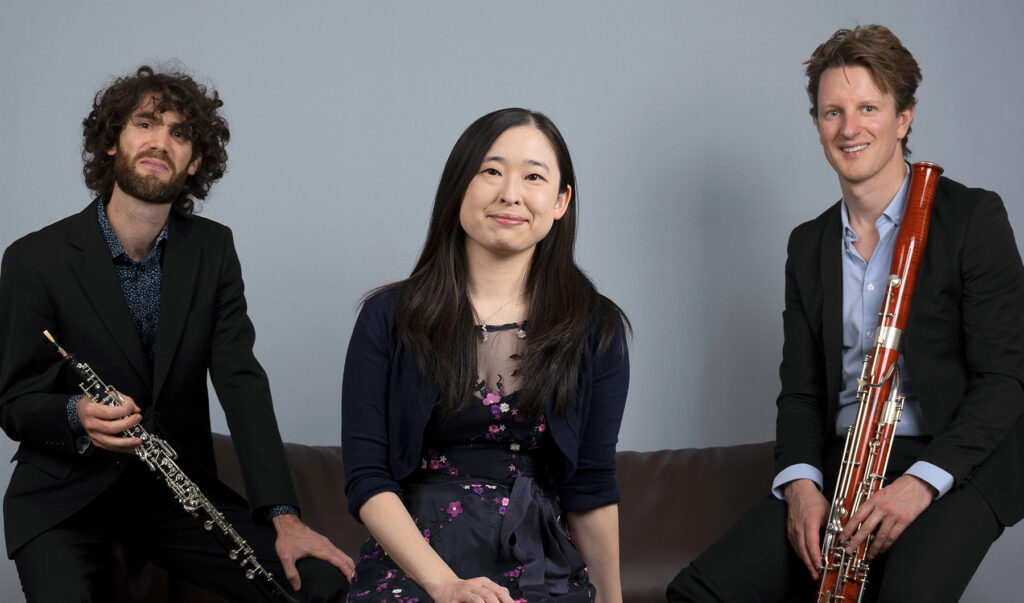 My sonata was premiered last summer – brilliantly, I might add – by the very same Sebastian Stevensson, together with pianist Henrik Berg. Back in August this year, they played it again in Sundsvall. Those two performances alone had plenty of differences between them: the piece had matured in both of their minds, and each of their respective year of musical experiences surely also affected the second performance.
To hear another pianist altogether interpret the music this time, together with Sebastian, was interesting and exciting in equal measure.
It is not a question of whether either pianist "got" the music or not; neither of them misunderstood the piece, nor tried to make it into something other than what I had intended. (If they had, that could also be blamed on me for making a poor set of instructions, i.e., a bad musical score.) Asuka, in her reading, her interpretation, of my sonata discovered – or chose to highlight – different details than Henrik did.
For me as the composer, this was a little like getting reacquainted with my own piece. It is probably safe to say I know the piece better than either Sebastian, Asuka or Henrik. Put it another way: as the author, I am also probably blind to aspects of it that all three of them see much clearer. In their respective readings and interpretations, they invariably insert parts of themselves as well.
Hearing Asuka highlight the interplay between voices in a certain texture, bring out a melodic throughline somewhere in the middle of the notes in a series of thick chords, or any of the other moments that caught my ears was simultaneously being reminded of my own ideas as well as hearing another musician's ideas about my music.
After the concert, I was overjoyed that Asuka enjoyed playing it (even though, she stressed, it was quite difficult – guilty as charged, your honour) and looked forward to delving even deeper into the music for their next performance.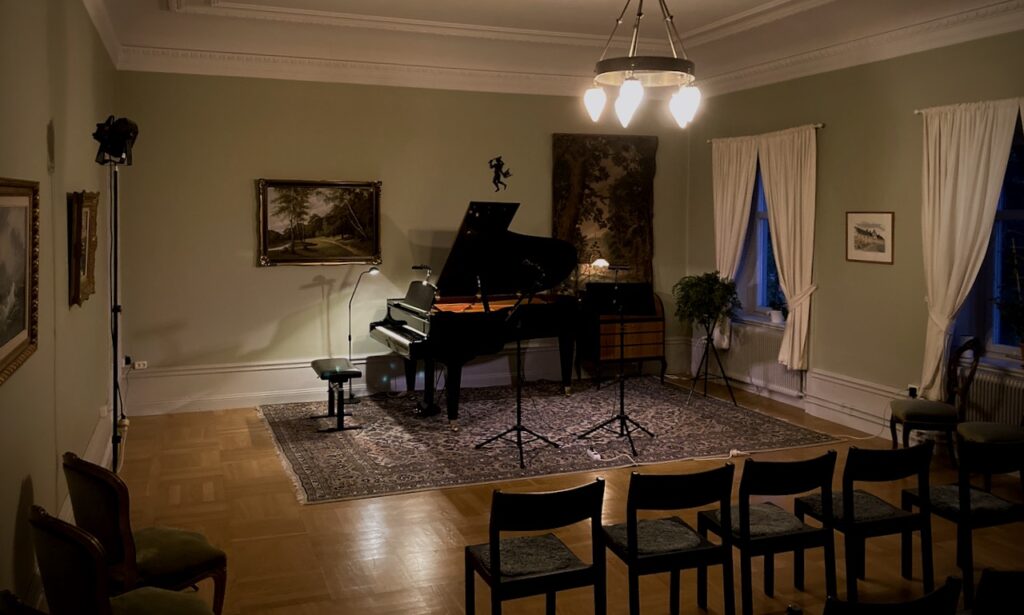 As much as I obviously love to hear an audience's excitement for my music, I have to admit that I value the response of the musicians themselves even higher. On that note, having another of Sweden's very best bassoonists laud my choice of and implementation of multiphonics in the first movement of my sonata was both gratifying and humbling. Bassoonists themselves understand their instrument better than I ever will, so getting that kind of praise is something to cherish, for sure.
Sebastian and Asuka performed as two parts of Trio Nastela, which also includes the exceptional oboist Emmanuel Laville. Besides my sonata, their programme included Abendlicht by Anders Eliasson and trios by Maria Lithell Flyg, Mikhail Glinka, Joseph Haydn, and Ludwig van Beethoven.
Lithell Flyg's was the only trio explicitly written for oboe, bassoon and piano. In fact, the trio pointed out the lack of repertoire for their particular setup (challenge accepted!).
The concert was held at what used to be the residence of the owner of an old banknote paper mill. The mill itself is still in use, but the residency has been refurbished as part offices, part living quarters. The latter have for the past eight-something years been rented by a musician couple – pianists David Wärn and Karolina Wärn Bråkenhielm – who have dedicated a part of it to an annual series of chamber music concerts. The couple themselves welcomed the audience, brought out coffee and sandwiches in the intermission and were excellent hosts all-round.
This was just one of several highlights of the week which also included rehearsals for two premiere performances coming up in November and delivering the choral score for my Christmas Oratorio to the conductor in charge of its upcoming performance this winter in its brand new, reworked edition.
This week's blog post comes quite late, due to the aforementioned exciting events, and I've only really discussed one of them in any detail in this post. Also, I haven't even mentioned the fact that you can hear me review recent album releases in Swedish national public radio tomorrow, Sunday Oct 16th, in the weekly radio show "Musikrevyn i P2". I had a blast with my three panellist colleagues, in spite of us having occasionally very different opinions on the albums we discussed.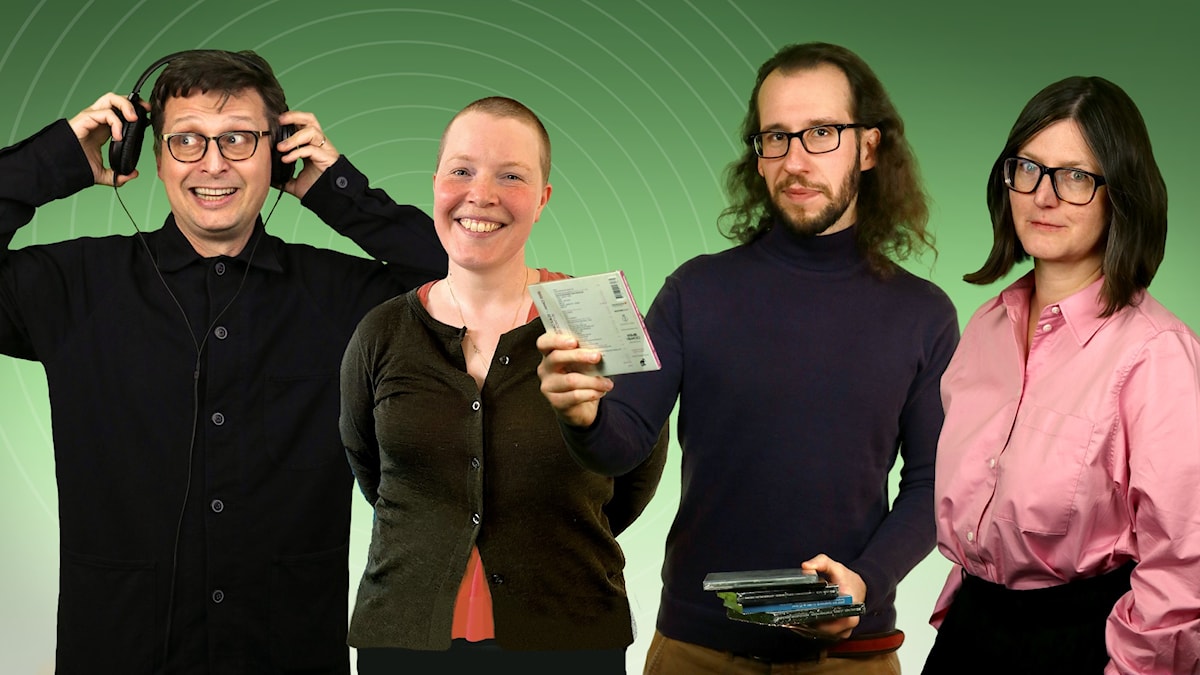 Next week, I'll expand on the two rehearsals I mentioned as well as talk about some of the interesting challenges I faced while revising my Christmas Oratorio. Until then, I leave you with this video clip from Härnösand Cathedral where I tried out different registrations. This is one of my favourites, which I will put to use early on in the first movement, which is where this ominous little melody comes from.