I wonder if Maria Barbara or Anna Magdalena would have ever cooked something similar to this.
I have been an enthusiastic chorister since grade school. A few years after moving to Härnösand I was invited to join the chamber choir of Härnösand Cathedral. Probably similar to many other choirs, each rehearsal includes a coffee break for which all the singers take turns bringing some kind of snack (or, you know, simply put: fika). At the time we were hard at work on one of Johann Sebastian Bach's larger works and when my turn came to bring something I wanted to bake something.
Ever since I was very young, I've really liked being in the kitchen, preparing food, either on my own or with friends. I started cooking simple meals for myself fairly early and in my teens I cooked for my parents as well on a semi-regular basis. Baking has never been one of my strengths but I have warmed to it gradually as I've gotten older. Things like saffron buns, different variations on sponge cake and scones are made on a regular basis in my kitchen.
Another important facet of my cooking is improvisation. I do follow recipes when I either don't feel confident in improvising over something more complicated, or I want to make or recreate something very particular. For this particular choir fika I had in mind using pears and fresh ginger that I had at home and ended up putting them in a sponge cake. What to call it, though? Well, why not Bach Cake?
---
Recipe for Bach Cake
Turn on the oven and set the heat to 175°C.
Coat the sides of a springform pan (or similar) with butter and grated coconut.
Melt 80 grams of butter in a pan, add 1 decilitres of full-fat milk and put aside to cool.
Peel, core and slice 2 medium to large sweet pears.
Whisk 2 whole eggs and 2 decilitres of powdered sugar in a bowl into a white paste.
In a separate bowl, combine 2 teaspoons of vanilla sugar, 1 tablespoon of dried ginger, 0.5 teaspoon of cardamom, 3 decilitres of wheat flour, a pinch of salt and 1.5 teaspoons of baking powder. Add the combined dry ingredients to the egg and sugar mix.
Peel and either grate or very finely cut 50–80 grams of fresh ginger and add it together with the cooled liquid to the batter. Stir until evenly blended.
Fill the springform pan with the batter and insert the pear slices almost all the way down into the batter in an even, tight pattern.
Bake in the oven for about 40 minutes. If the top gets too dark too early, cover the cake with aluminium foil to avoid charring.
---
To round off this week's blog post, and as an addendum to last week's post, I want to mention this very cool meeting of the Synclavier and a symphony orchestra.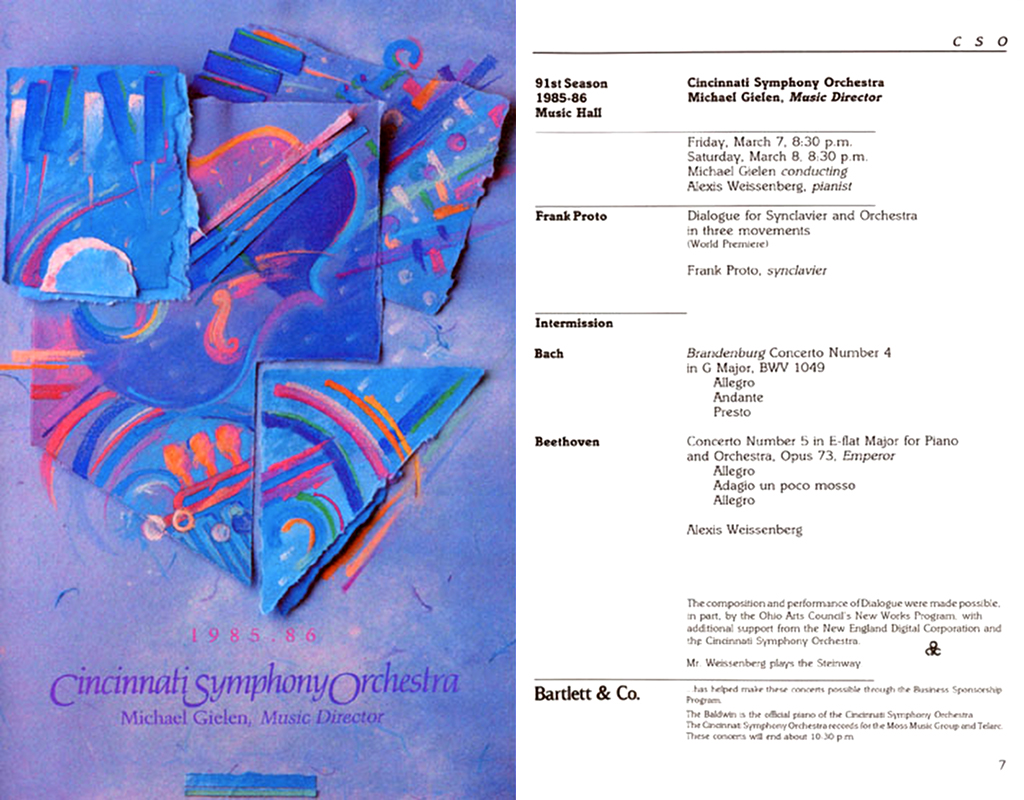 Double bassist and self-taught composer Frank Proto became interested in electronics at an early age and started writing electronic music in high school using whatever synthesizers and other electronic equipment he could afford. In his work Dialogue for Synclavier and Orchestra, Proto sets up several musical meetings and fusions between organic and synthetic sounds.
For example, the first movement (of three) features a dialogue between the orchestra horn and the Synclavier's recorded, re-synthesized horn. In the third movement, the Synclavier's drum sounds combine with the orchestra's percussion section into "a wild melange of percussion that could never be played by real drummers alone", as Proto himself describes it in his programme notes. I really encourage you to read more about the work here, as well as listen to the 9 minute audio excerpt featured on the same page.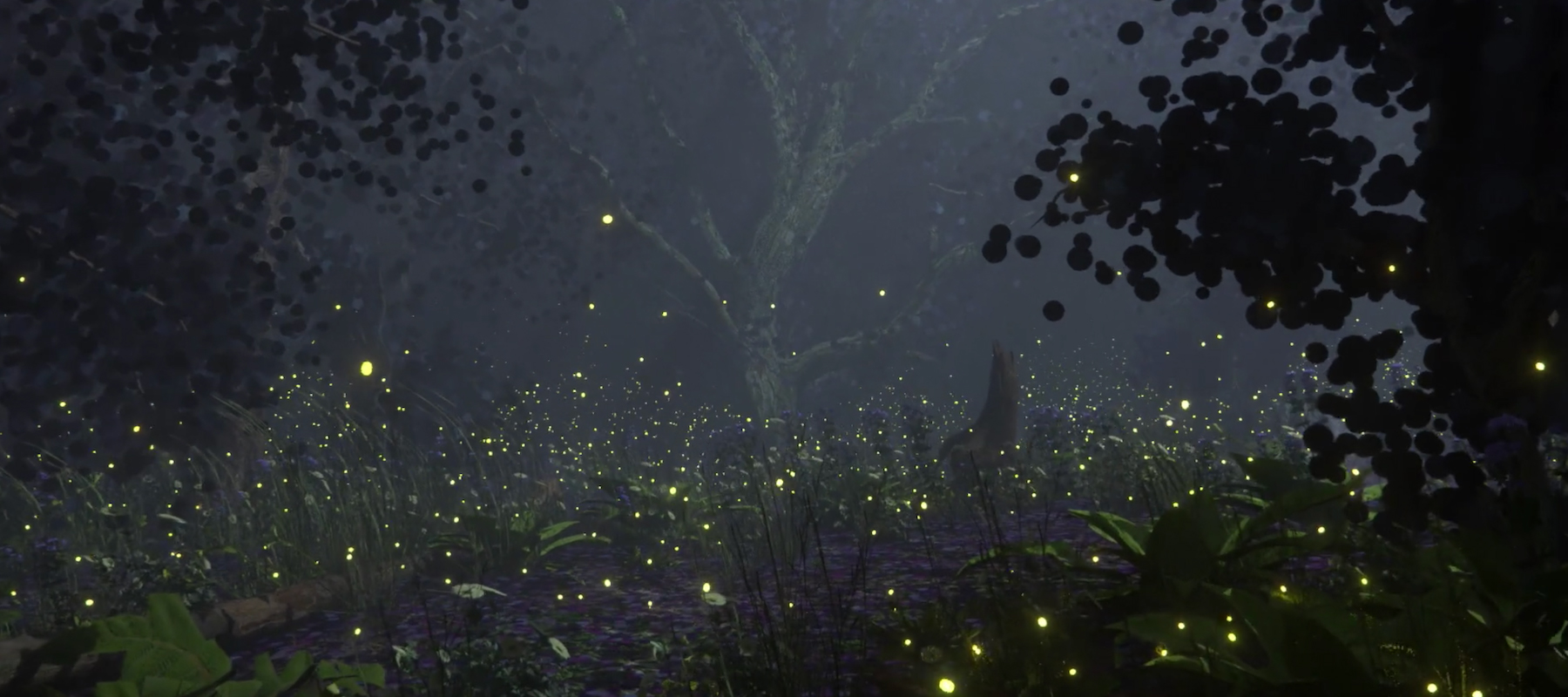 There have been several similar works since. Recently, an even more advanced and technologically contemporary project was presented by the Royal Shakespeare Company: Dream, a production inspired by Shakespeare's comedy A Midsummer Night's Dream, that combines very exciting technology with music that is both prerecorded and created live. Dream's counterpart to Synclavier is the generative music technology developed by Gestrument, a company founded by award-winning Swedish composer Jesper Nordin.
Personally, I don't think traditional, acoustic instruments will ever go away. At the very least, I hope they won't. But I don't think they will. In fact, even though technology keeps evolving and boundaries keep on being crossed, even though virtual instruments get ever more realistic, the desire to hear a live performance is still a uniquely attractive experience that technology cannot replicate.
I still remember reading about the at the time unheard of level of realism of EastWest Quantum Leap Voices of the Apocalypse, a sampled mixed choir where you could type in syllables into a kind of simple text editor to create something that sounded much closer to an actual choir performance than the standard "ooh" and "aah" of regular choir sample libraries of the time.
And VOTA actually lives on today as EastWest Symphonic Choirs, one of many libraries available from EastWest, a company that's been around for over three decades (writing that made me feel old).
Check out this video below that I found fairly deep down in YouTube's archives. It gives you a reasonably good understanding of how VOTA worked, even though the poster includes a dodgy download link in the description (that I haven't checked and never will) and the footage is pitifully grainy and choppy. But still.