Another jam-packed work week is the reason behind yet another delayed blog post. The annual contemporary art music festival Swedish Spring Music opened last Saturday and has been occupying most of my waking hours since as I am working behind the scenes with the festival and presenting most of the concerts.
In addition, I squeezed in two streamed concerts at Berwaldhallen. The first was last Friday with Music Director Daniel Harding conducting the Swedish Radio Symphony Orchestra and renowned Swedish trumpet player Håkan Hardenberger performing Brett Dean's impossibly virtuosic solo concerto Dramatis personae. The entire concert will be available to watch on Berwaldhallen Play until April 17th and also features music for choir and orchestra by Brahms and Schumann, two beautiful fanfares by Toru Takemitsu and John Williams' Superman March. Truly, a brass extravaganza.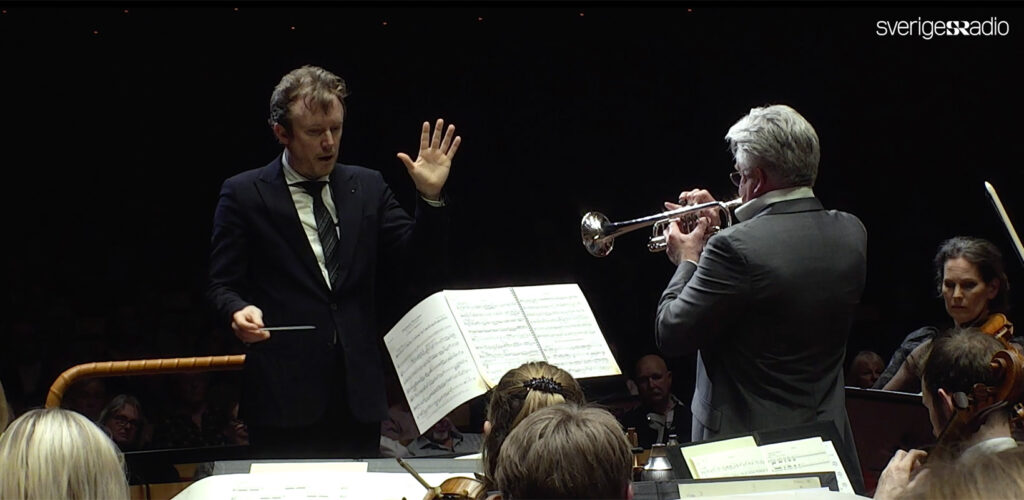 The second Berwaldhallen orchestra was just last night, featuring Polish conductor Marta Gardolińska in a programme featuring Tchaikovsky's fourth symphony, a short orchestral work by Lili Boulanger and Ernest Guiraud's first Carmen Suite based on Georges Bizet's opera. If last Friday was a brass buffet, then yesterday was an ebullient display of orchestral colours.
So far, so orchestral.
But this period's main focus for me has been, and will continue to be for another three days, the aforementioned art music festival. Starting last year, they have employed me as editor, writer and host. This meant that throughout February, starting even in late January, I was in regular contact with the various artists, producers and venues included in this year's festival, writing presentations and collecting programme information about all 27 (sic) events. We announced the full programme two weeks ago, at which point almost everything was ready. Whew!
Thus far, the greatest surprise for me personally and also one of my personal highlights has been getting to know the music of one Ákos Rózmann: a Hungarian-born composer who came to Sweden in the early 1970s and discovered electronic music. He wrote several large-scale musical works, of which his Mass is the most expansive at roughly seven and a half hours! It has only been performed in cocnert in its entirety once before, in 2005 when it was premiered, making this year's Swedish Spring Music the second time. It is split up into six separate concerts, most of them about an hour long, but one as long as three.
I have to admit that I am generally not a fan of electronic art music as it tends to be too abstract, too experimental for my tastes. (That doesn't mean I think it's inherently bad, I just don't "get it" in the same way I don't get most of hip hop music, for example, but don't dismiss that genre as inherently bad either.) What made Rózmann's music a revelation to me is how – for a lack of a better word – musical it is. He works with recurring ideas, themes, he maintains a kind of instrumentation in use of different types of recorded sounds or different frequency ranges not at all dissimilar to arranging for acoustic instruments.
Rózmann's music is also quite vivid, including but not limited to this Mass. It depicts a struggle between positive and negative forces, of mortal souls tormented by demons before ultimately reaching salvation. It is exhausting to listen to, demanding both an emotional and intellectual investment, but it rewards your undivided attention with an experience that really lingers in the mind in a way that only great music – irrespective of style or genre – does.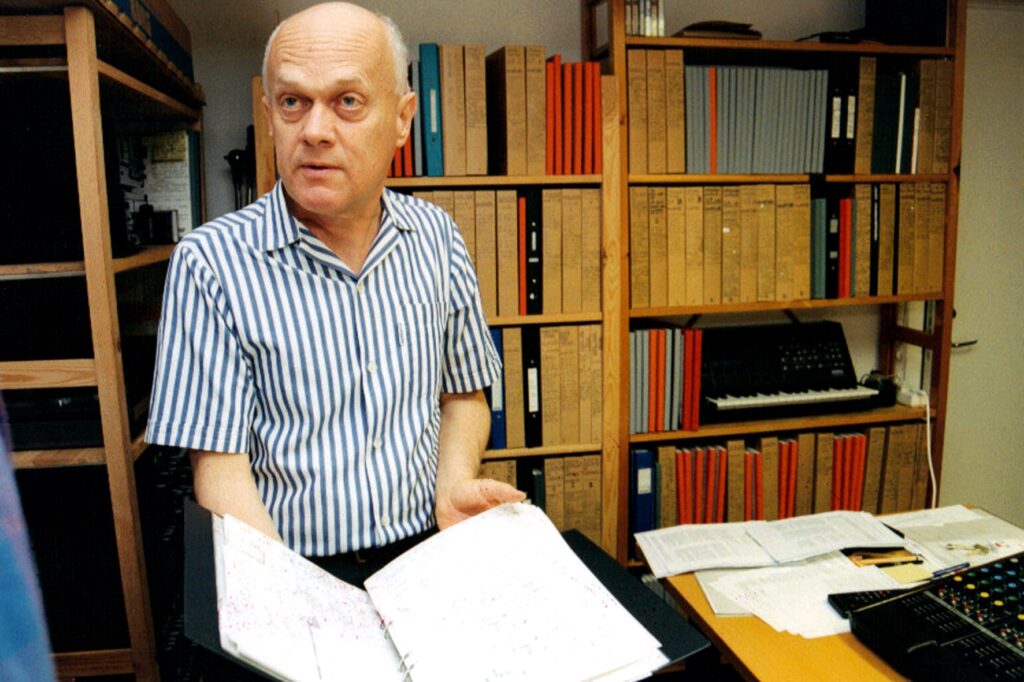 Two of Rózmann's other large-scale works have been published by Ideologic Organ and is available over on Bandcamp. Those are Images of the Dream and Death, another work by turns hypnotic and terrifying, and Twelve Stations, an epic depiction of the Tibetan Buddhist symbol of cyclic existence, the bhavacakra. The former is also available for streaming on Spotify, for example.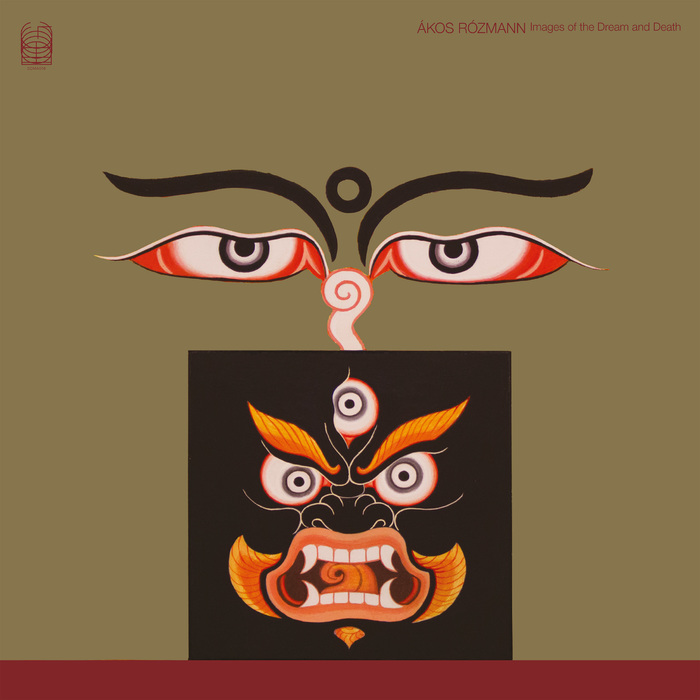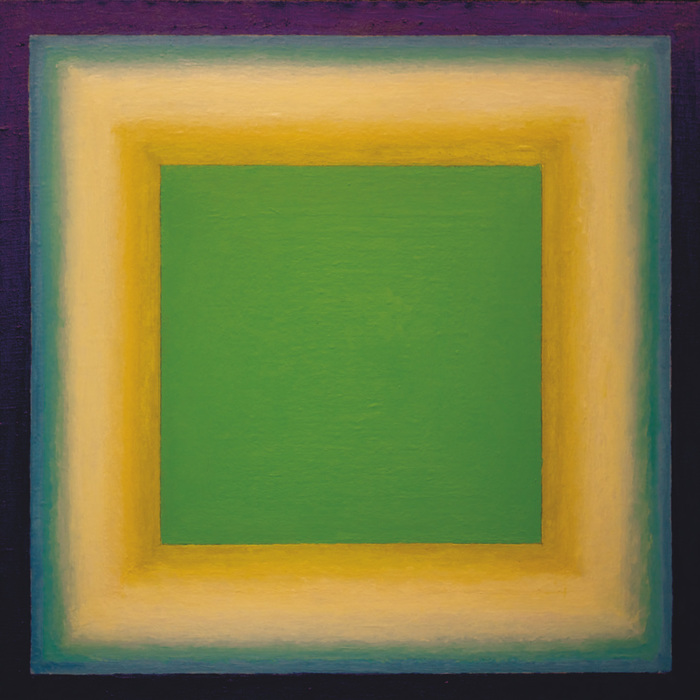 It has been quite inspiring to listen to Rózmann's music in particular, but also some other quite exciting electronic pieces (particularly Hanna Hartman's humorously and evocatively titled Att fälla grova träd är förknippat med risker, "Cutting down large trees involves risks", and Åke Parmerud's Louder than Life). I am very much a novice when it comes to electronic music, having only dabbled in it before, but these brilliant pieces makes me want to try it out much more deliberately in the future.
Another wonderful and infallibly charming source of electronic inspiration is the YouTube channel of experimental electro-acoustic composer and performer Hainbach. His gentle, enthusiastic and instructive videos are a pleasure to watch. For example, here he is going through (a part of) his studio with the endearing headline "My Recording Studio Is Strange (But I Find It Inspiring)". What is there not to love?!