Some of the greatest experiences you can have as a composer is naturally to hear your music performed live in concert. I was thrilled to have not one but two new compositions premiered last summer and in August this year one of them will get its second performance.
The piece in question is my Sonata for bassoon and piano which Sebastian Stevensson and Henrik Berg played so brilliantly last year and will perform once more in August. This summer, they will perform in the beautiful Gustav Adolf's Church in Sundsvall as part of their annual chamber music summer concert series. Sebastian and Henrik will also play music by French 20th century composers such as Charles Koechlin.
Additionally, Henrik and I will perform a handful of songs of mine! I am a great fan of the works of Swedish poet Tomas Tranströmer and have set a couple of his poems to music so far. I have had plans for several years now to work with several more poems and I will finally have the time to do so. At least one new song will be premiered at the concert this August, which is also quite exciting.
If you're curious, you can look inside the church using a web-based 360° viewer. It gives you some idea of the interior, but it is much better to be there in person. Also, I have a soft spot for red brick buildings in general.
What is most exciting to me about this upcoming concert is that I get to show this piece off to all of my friends who live up here. Sundsvall is not very far from where I live, after all, and I have plenty of friends and colleagues whom I really look forward to showing off this wonderful piece that I am still very proud of. Also, I could hardly have asked for better players than this dynamic, delightful duo.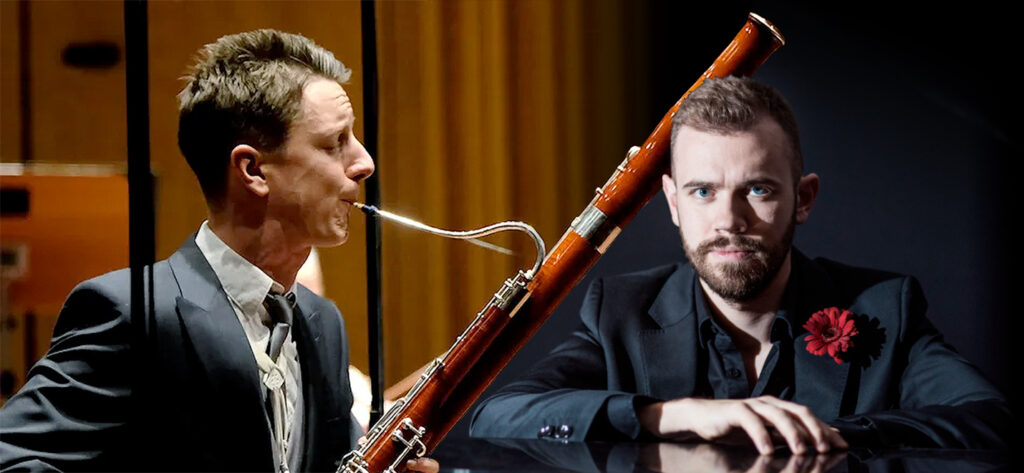 I wrote last week about some of the things that kept me busy in February, but I did not have time to discuss all of them; it really was a packed month! Another commission I worked on last month was two new arrangements for Kurve, the Norwegian choir I have been working with for several years. When Gudbrand, their leader, contacted me early this year he had an unusual request: apart from one song they specifically asked for, they wanted me to arrange one more song of my own choosing!
It took me a while to pick a song. Initially, I blandked completely – or rather, I came up with too many ideas for songs to arrange. They wanted a personal choice, something that was typical for me and my musical tastes and stylings. But those are fairly wide, so what then? Ultimately, one band suddenly emerged from the crowd in my head: Toto.
I have been an enormous fan of Toto since my teens. I am particularly fond of their older music, up to and including The Seventh One. (And yes, I very much include their soundtrack to David Lynch's Dune.) The more recent releases have steadily been growing on me as well. I remember that, when I purchased the album Falling In Between in 2006 when it released, I was initially disappointed, even though I came to reappraise several of its songs.
When I realised nine years later that a new album, Toto XIV, had been released I was both skeptical and thrilled. Upon repeated listens, it turned out to be closer to "classic" Toto in what to me felt like a good way. It felt not like a retread but rather coming back to a style of writing that they have mastered after both periods of experimentation and a long hiatus, and to quote AllMusic's review: "they're accepting all their indulgences, all the intricacies that come with their virtuosity, and making a record that reflects what these veteran rockers have seen and learned in their 40 years in the business".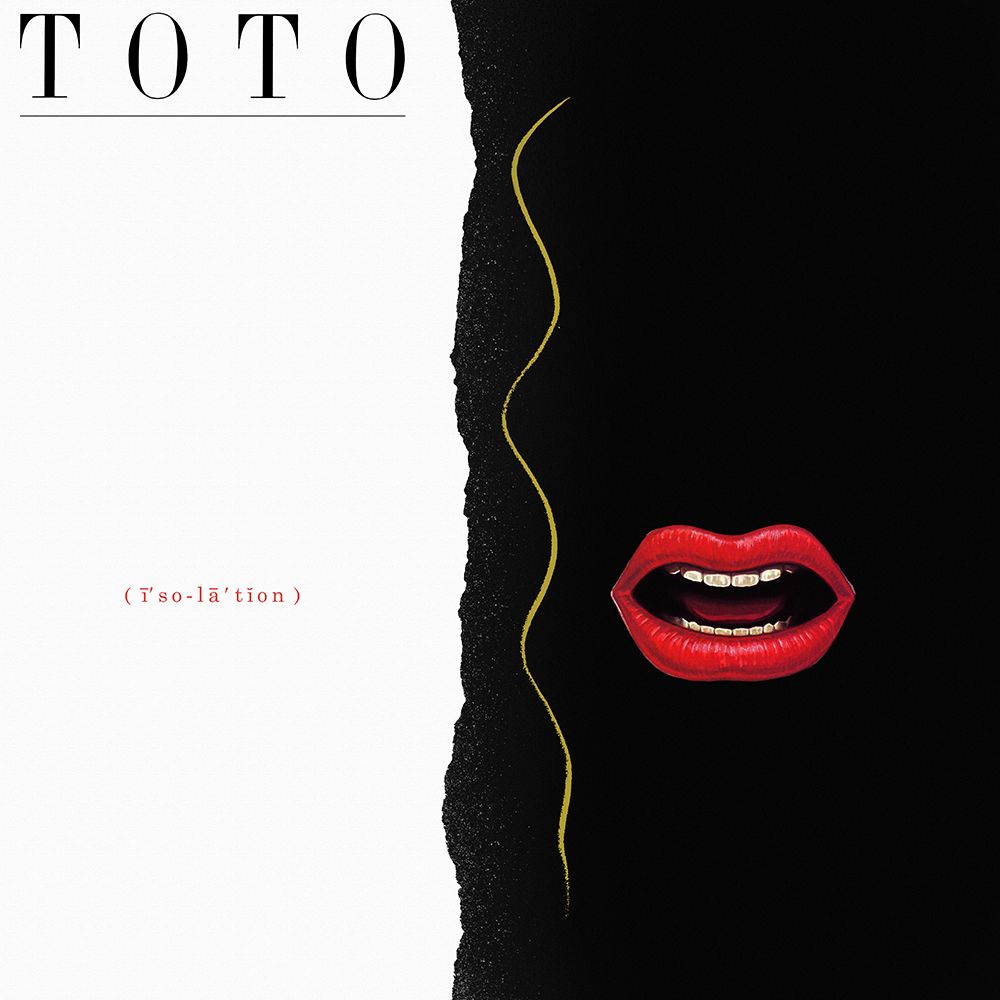 Many of Toto's songs seem to me to be well suited for a cappella arrangements. Indeed, the Slovenian a cappella group Perpetuum Jazzile whom I worked with before as an arranger, rose to international fame by way of their take on Toto's Africa (which they even got to perform together with Toto themselves).
I consciously wanted to avoid Toto's more well-known song for the simple reason that they have such an extensive output of wonderful, catchy, touching and groovy songs that don't get the attention they deserve. So I wanted to take this opportunity to shine a light on one of those undeservedly overlooked tracks. That track ended up being Lion from their fifth album, Isolation, which was released the year before I was born.
Lion has a fairly simple structure: a groovy, riff-based song with several catchy hooks in both the instrumental and vocal parts as well as delicious syncopated rhythms and accentuated brass phrases.
The straighforward accompaniment was relatively easy to translate into vocal parts and modulate their intensity with different vowels and syllabic accents. Some of those brass phrases worked just fine as they were without any editing or tweaking, but others – especially those that covered a large tonal range – had to be adapted to make them easier to sing. In some cases that meant simplifying the rhythm, such as the crazy rip at 3:17, or changing the notes but keeping the structure of the phrase, such as the rising figure at 1:51.


From the two note examples above you may also notice that I transposed the song into a different key, A minor rather than the original's B minor. That solved two things: First, I wanted Kurve to use a male soloist as in the original, but none of their tenors have the crazy range of Fergie Frederiksen. And second, changing the key made the vocal part distribution and writing easier, with most of the parts staying within very reasonable ranges and reserving the extremes for brilliant brass figures such as the one pictured above.
The name of the song, "Lion", appears rather opaque until you listen a bit closer to the lyrics. The narrator describes being led into a figurative lion's den by a woman, whom the narrator then – after what seems like a one-night stand – has trouble forgetting about. This leads to the following word-play in the chorus: "Lyin' in a sweat, tryin' to forget all of my loving for you, girl" If you listen casually of course, "lyin'" sounds just like "lion" and considering how many times that word is repeated one might assume the song is about a big cat with uncharacteristically heavy perspiration.