Last sunday's service in Härnösand cathedral also featured the ordination of new priests and deacons. Currently, 50 people are allowed to gather in churches here in Sweden, which meant that for the first time in what almost feels like forever, the hymns felt alive as dozens of voices joined together.
Additionally, I was happy and humbled to have one of my compositions, a four-part sacred motet, performed during the service by myself and three good friends. One of these, Per, also works as an organist at the cathedral and played both excellent introductions to the selected hymns as well as the last movement from French organist and composer Louis Vierne's Organ Symphony No. 1 in D minor. He is a big fan of French organ composers, also including (but very much not limited to) Jehan Alain, Olivier Messiaen and César Franck.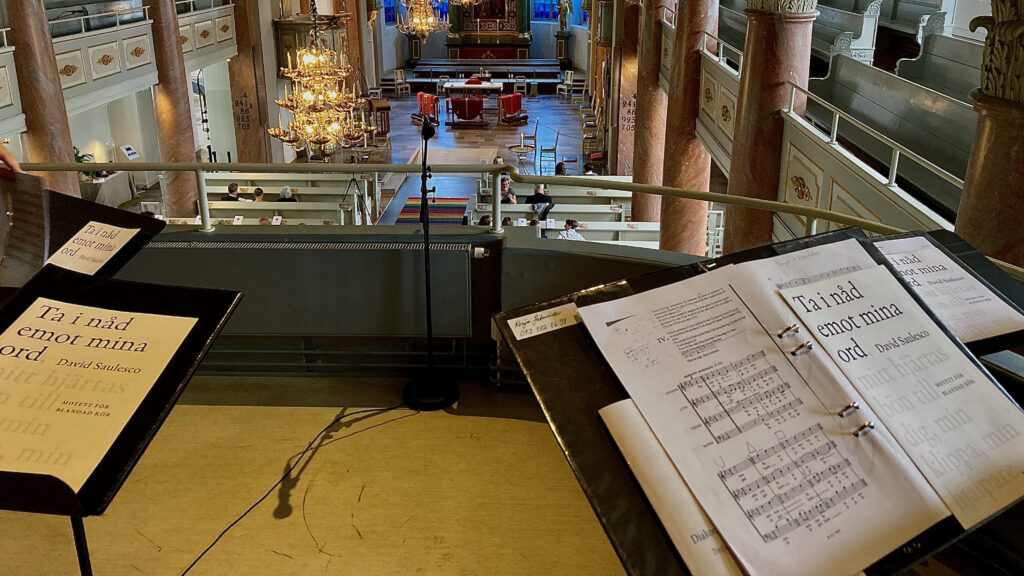 Per and I and two others who, like the two of us, are also members of the cathedral chamber choir performed a number of a cappella pieces during the service. Among them, together with classics like Palestrina's Sicut cervus desiderat ad fontes, was my motet Ta i nåd emot mina ord ("Let the words of my mouth").
Let the words of my mouth and the meditation of my heart be acceptable in Your sight, o Lord, my Rock and my Redeemer.

Psalm 19:14
I wrote this particular motet several years ago now. It is still one of my favourites. I know it has been performed in various churches in Sweden; in Härnösand, we have sung it several years in a row, often during this ordination service. It wasn't a conscious choice when I wrote it, but I do think that the text fits rather well with the occasion.
My good friend Per has an organ recital coming up this Sunday June 27th at 18:00, in Härnösand Cathedral. If you happen to be in or around Härnösand, you should definitely come hear him play. He is a fantastic musician and the music selection is exquisite, featuring music by the aforementioned Louis Vierne among others. Admission is free but tickets need to be reserved, due to the restriction of 50 people in the audience. Reserve your tickets here!
Meanwhile, in musically unrelated news, work continues on renovating the old congregation hall. My current focus is fixing tubes for electrical and ethernet wiring. Many (but not all) of the tubes pictured below are going to lead inside the brand new office/control room that will be the first room to get finished. But I am also laying tubes for plenty of uses inside the hall itself, including stage lighting, wireless access points and ethernet mixers.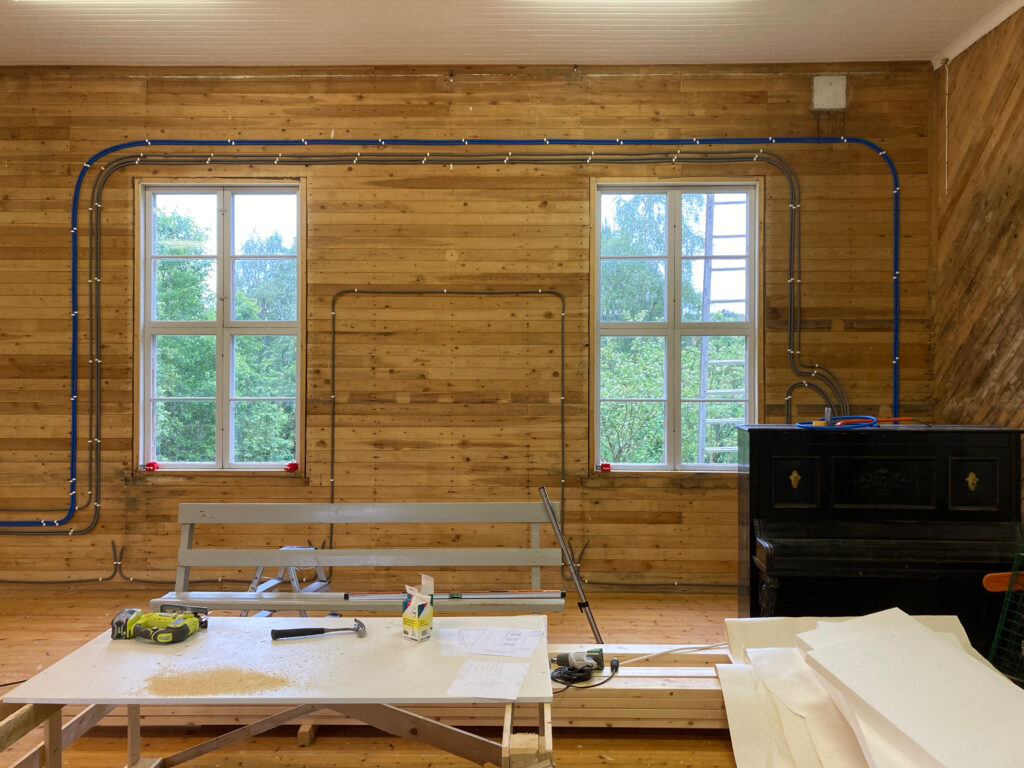 Midsummer (or, as we call it here in Sweden, midsommar – though not that kind) is almost here. Pickled herring, new potatoes, sour cream, chives, eggs, caviar, mayonnaise, savoury cheese pie and plenty more will satisfy hungry Swedes all over the country. If I'm really lucky, I might even get a slice of smörgåstårta.
But perhaps most important of all: Tomorrow afternoon I will get my first vaccine dose. I could write at length about why getting vaccinated is important for yourself as well as for everybody, why the problems with "Big Pharma" that do exist and should be taken seriously are nonetheless not good reasons enough to abstain from taking the vaccine, and why the approved vaccines are, in fact, safe.
But I won't.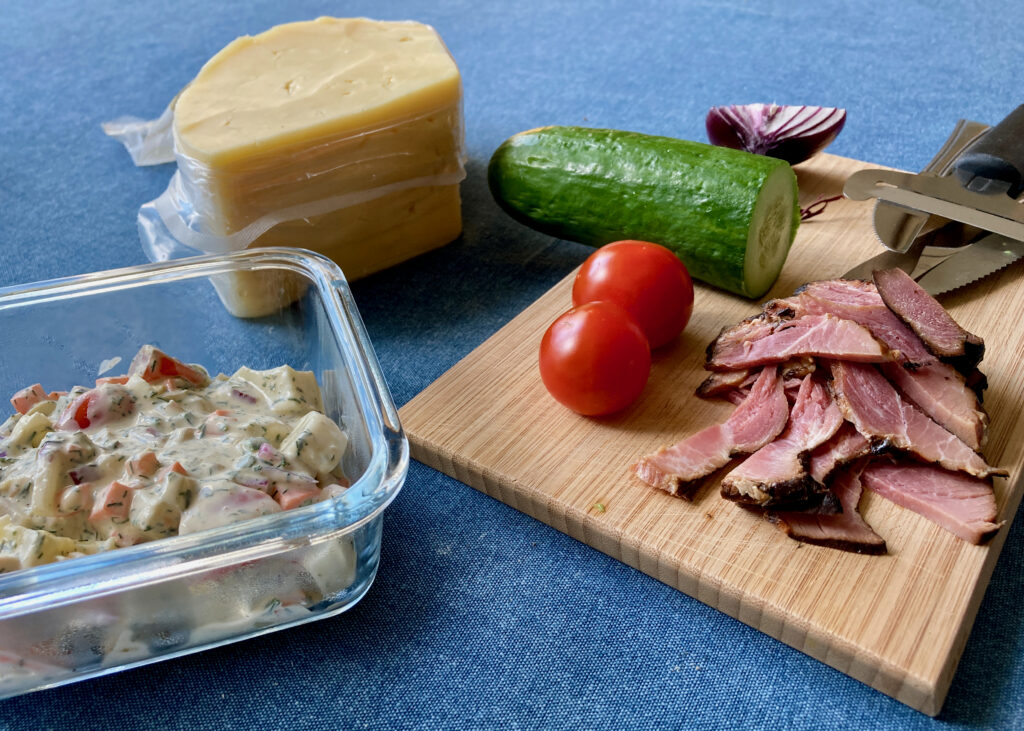 I will however, to the best of my abilities, set a good example for others. And like so many of us – you too, most likely – I look forward to being able to look back at this short but trying period in our modern history. The 50-person-strong congregation in Härnösand Cathedral singing hymns together felt hopeful and like a tantalising sample of how life used to be, not too long ago, and how it will be once again, soon.