I am incredibly happy and proud to finally reveal the cover art for my new digital single which will be available worldwide within the coming days! Also coming up: an accompanying music video to go with it.
This is the cover art for "Lacrimosa", my composition for violoncello and organ written for, dedicated to and recorded by my lovely and brilliantly musical friends Per Brudsten and Ronja Schneider. It turned out quite atmospheric, wouldn't you agree?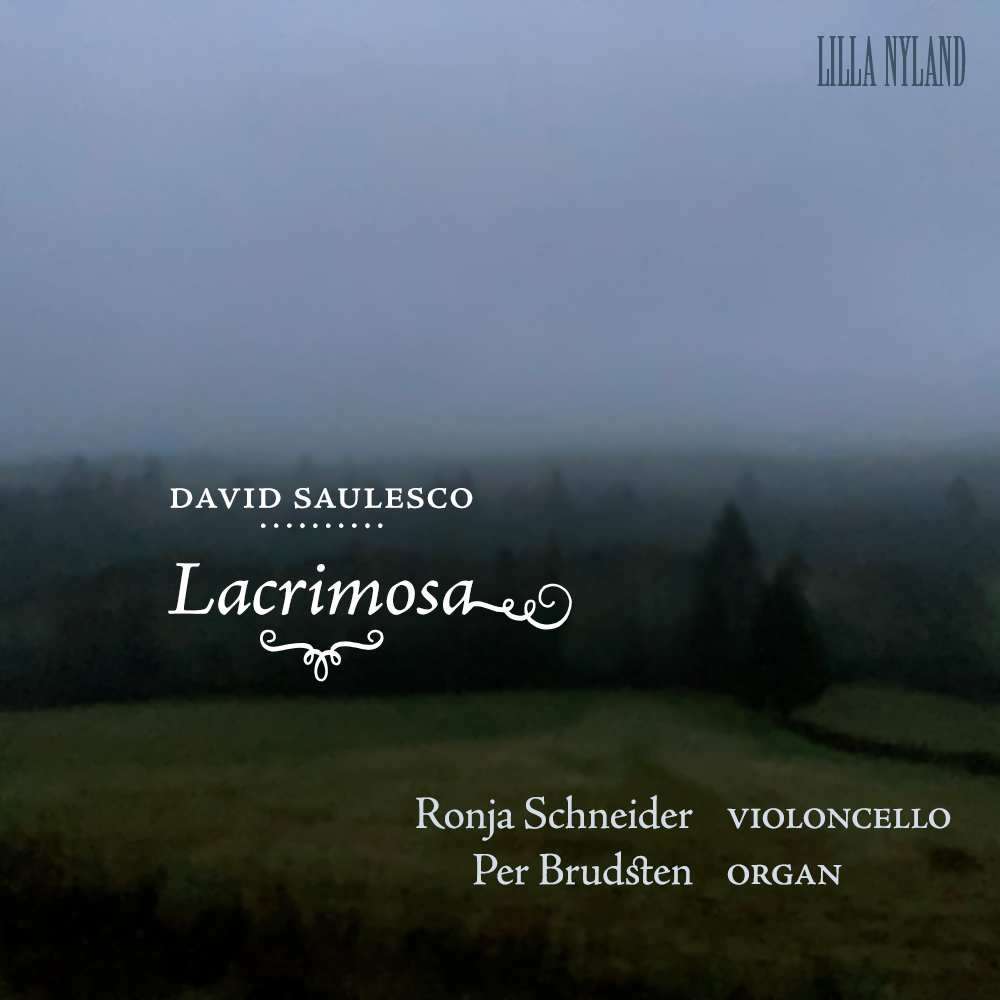 If you cannot wait to hear the complete piece you can always go back and read my previous blog post where you can listen to a one-minute preview as well as, for those who are so inclined, read the corresponding music score for that first section of the piece.
Throughout the coming days, perhaps up to a week (but hopefully less), this digital single will become available on Spotify, Apple Music (and the iTunes Store), Amazon Music and YouTube Music. I am especially excited as this is my first new music release in a long time and apart from being a quite appropriate piece of music for this time of year, it is also a composition that I am still, several years on, quite satisfied with.

Another interesting little detail about the single, specifically the cover art, is that the photo was taken last week a few kilometres from where I live, in Sweden's beautiful High Coast region. Thick fog has kept rolling in over the landscape several days during these past few weeks, coating everything in an almost gentle, caressing kind of analogue blur filter.
Fittingly, yesterday I had yet another lecture on Western Music History for the music students at the folk high school in Härnösand, where I talked among other things about Claude Debussy, Maurice Ravel and other Impressionist composers. The photo I took, already in its original form, brought to my mind the paintings of Monet or Renoir, or perhaps even J. M. W. Turner. I did not need to do much editing to it before using it as the basis for the cover art; mostly colour correction, but also a gentle gaussian blur to enhance the impression of oil on canvas.
Also coming soon is a music video to accompany the piece. The video will consist of a sequence of shots taken during approximately two hours in a single afternoon, while the fog kept rolling in, heavy and rich, filling the air until you could almost not see even three metres around you. (Silent Hill says hello.)
Far from a terrifying harbinger of death and misery, however, this real-world fog was simply calming, settling peacefully all around me like a soft blanket. I hope I will be able to preserve and reproduce some of that feeling of stillness and tranquility in the music video itself.