Last weekend was quite eventful. On Saturday, as part of the All Saints' Day celebration, I sang with the Cathedral Choir in Mass and the same afternoon attended a memorial service in the cathedral. On Sunday, my pianist Matti Busch and I performed our death-and-life themed recital programme in Sundsvall.
Last year around this time, I was happy and proud to release the recording of my dear friends Ronja Schneider and Per Brudsten performing my Lacrimosa for violoncello and organ. This year, they performed it again during the memorial service in Härnösand Cathedral, where we recorded it back in 2018.
As a spur-of-the-moment thing, I shot a sunset live as it was happening at several locations in the region near to where I live and edited them together as an impromptu music video that I think turned out quite evocative and fitting to the music.
All Saints' Day is typically recognised on November 1st throughout Western Christianity, but in Sweden and Finland it has had a mobile date since the late 18th century; the first Sunday in November until the 1950s, when it was moved to the first Saturday in November.
Susanne Holmlund, the arts critic in ST, the local newspaper in Sundsvall, reviewed "Songs of Death and Life" a few days ago. In her review, she reasoned that as a society, we have become better at addressing and thinking about death. In part, she credits this to the increased importance All Saints' Day has gotten over the past few decades. That, I would think, has in turn has likely been fuelled by a secular/market-driven push of Halloween.) Also, dear international readers, remember that this is coming from a Swedish perspective.
"Regardless, music and poetry has never shunned death" Susanne Holmlund writes, and I think she is right. That is also one reason why I put together this programme to begin with; to create a sort of safe space in music for approaching, confronting, contemplating and – hopefully – ultimately accepting and being at peace with death's presence in life – in our lives.
Both concerts – the one in Sundsvall last weekend and the one in Noraström the weekend before that – turned out excellent, and I believe both Matti and I came away pleased. Particularly so, on my part, with being able to create that kind of mood, that kind of mental and emotional space which I truly do think we were able to.
Judging by the audiences, many if not all felt the same way as I. As did Susanne Holmlund, evidently: "The art song is typically simple, melodic and with greater emphasis on the text […] Composers rarely miss the opportunity to provoke striking images of nature, besides the fact that music itself conveys emotions such as grief, joy, sorrow or emptiness. Particularly if it is performed as delicately and expressively as here. David Saulesco is a bright, slender and clear tenor with good range and exemplary diction […] Matti Busch is an imaginative pianist with the ability to create richness out of the smallest ideas."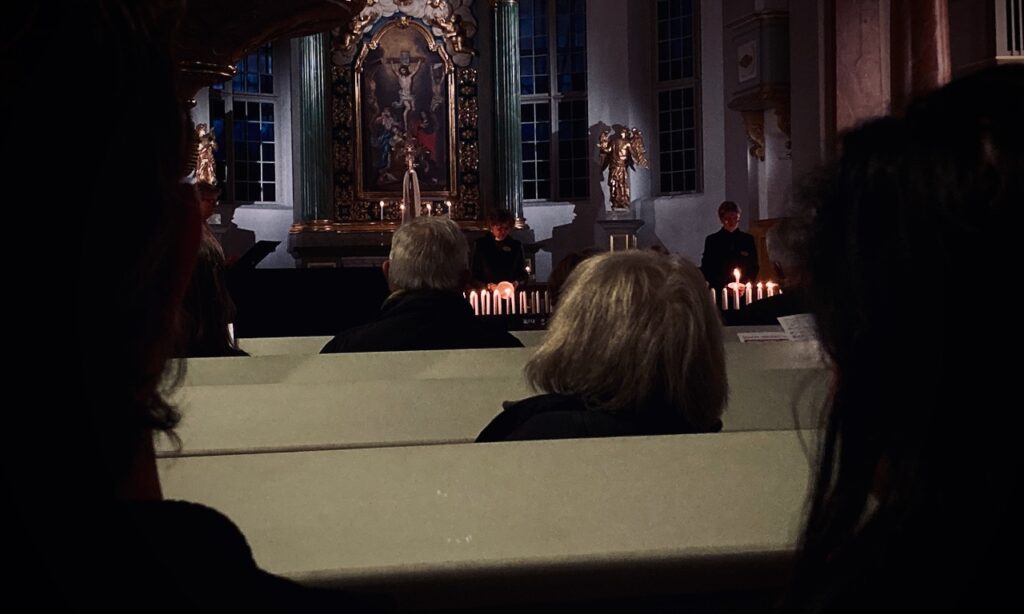 This week has otherwise been mostly about two things: continued work on finishing the revised version of my Christmas Oratorio, and researching my upcoming lectures on Western Music History. The latter can feel particularly daunting and frustrating in equal measure as I have to condense a rather large amount of information into 90-minute lectures. That, combined with my stubborn dedication to not simply copy-pasting information from one book and reciting it almost from the page, means preparations take ages.
It is fun and interesting too, though, which makes it worthwhile in the long run. Also, the research I do now and the material I produce are things that will be useful to me in many years to come, so I picture it not so much as time badly spent now as time well spent in the long run. (The much longer run.)
For example, I spent the better part of yesterday (almost four hours, could you believe it) transcribing and proofreading the 14th century motet Sub Arturo plebs/Fons citharizantium/In omnem terram by English 14th century composer Johannes Alanus. It is a fascinating piece of work, apparently well ahead of its time when it was composed sometime between 1358 and the 1370s.
The motet is written for three voices: a bottom "tenor" voice chanting a slow line based on a plainchant melody and two richly detailed and rhythmically complex upper voices, "motetum" and "triplum". The upper parts regularly switch between different musical metres, creating an ever-changing polyphonic texture. There are even sections where the middle "motetus" part changes from triple metre to duple metre and back again. Crazy!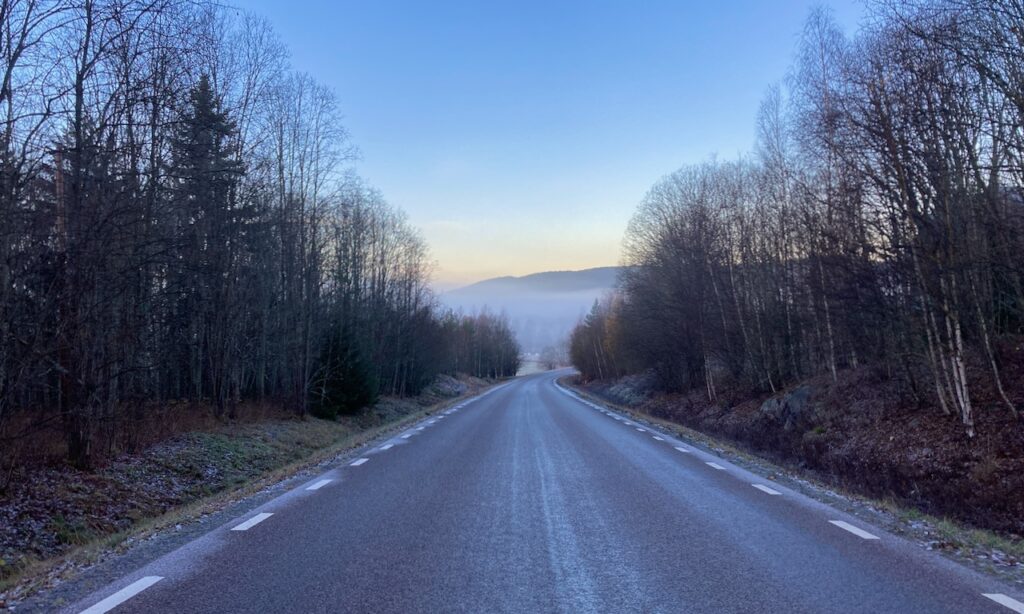 I am very excited for tomorrow's premiere performance of my brand new suite for voice and accordion, The Great Enigma, based on a set of haikus by Tomas Tranströmer from the poetry collection of the same name. Accordionist Jerry Adbo and mezzo-soprano Janna Vettergren are performing it tomorrow night at the gala concert of the Royal Swedish College of Music's annual Accordion Festival – which is apparently all sold out! In case you are one of the lucky ones who got a seat, I will perhaps see you there!