Last week was so busy that I didn't manage to take the time and sit down to write a blog post. It was my first week back after much needed two weeks off.
Apart from getting back into a fresh period of reading (particular highlights being Yuval Noah Harari's "Sapiens" and Jonas Hassen Khemiri's "Montecore") I spent some time playing classic 1990s games on my Sega Mega Drive Mini.
Growing up, I only ever owned one Sega console: the portable Game Gear. (Technically, that also meant I had access to the entire library of Master System games, but still.) Finally getting to play titles like Wonder Boy in Monster World, Sonic the Hedgehog 2, Comix Zone and others is a real treat for adult me. Additionally, having mini consoles like these is actually useful for researching my lectures on computer and video game music history.
Getting back into the work routine last week was a slog, to be perfectly honest, and I had needed a longer holiday than just two weeks to really recharge and recover. My focus last week was preparing for a world music concert held this past Saturday, for which I was hired as emcee.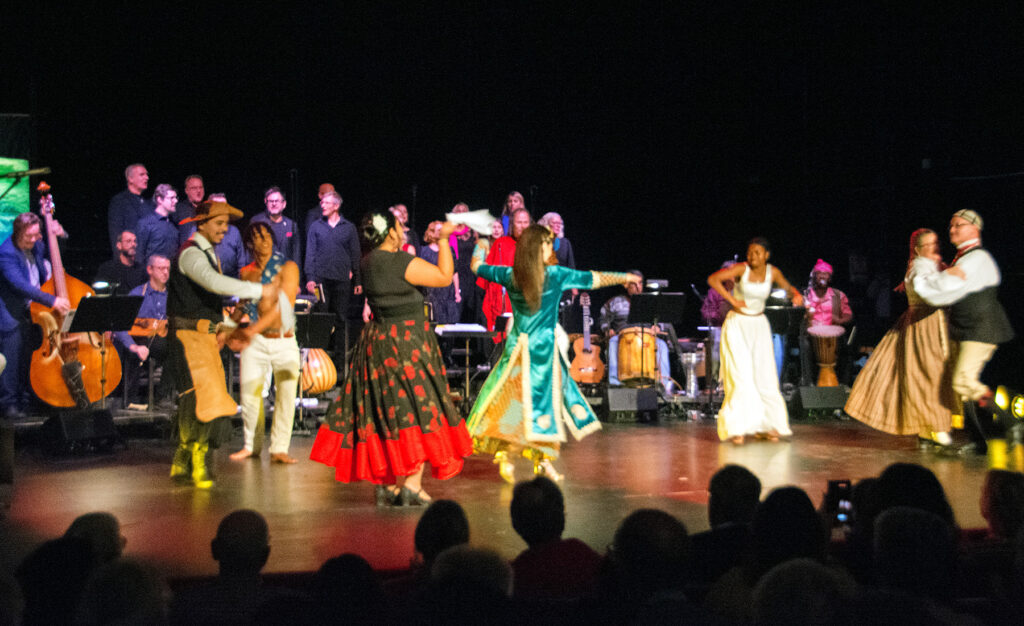 Researching and writing my script was lots of fun and coincidentally put to good use both some of my more recent reading, as well as a book I bought and read last year. The late Swedish musicologist and composer Gunnar Valkare asserts in his book "Varifrån kommer musiken?" ("Where does music come from?") that older languages did not have separate words for music and dance. Essentially, they were treated as the same thing.
This makes even more sense to me when considering the performative aspect of music: playing an instrument, singing, even conducting is itself a physical act, just like dancing. (One might even argue that a conductor is performing a kind of strange, esoteric choreography, and in my opinion they would not be wrong.)
Another late Swedish musicologist, Nils A. Wallin, wrote in his as of yet unpublished final manuscript that even the superficially passive concert audience is in fact performing a kind of subdermal dance (my translation): "The breath, pulse and heartbeat changes depending on the character and development of the music; the muscles play out an ever-changing scenario similar to dancing, but as a secret background activity." Wallin was also one of the initiators of the once massively influential, but now defunct, Swedish foundation Rikskonserter ("National Concerts").
A number of brilliant musicians and dancers shared the stage in last Saturday's two performances. Many, like the always mesmerising Ulrika Bodén, I already knew well and had worked with before. Among the ones new to me, the one who made the strongest impression on me was Baluchi musician and composer Rostam Mirlashari. Not only does he have a wonderfully emotive, clear and resonant singing voice but he is an excellent composer and arranger and on top of that a wonderful, warm and positive person.
Rostam performed two Baluchi folk songs in his own arrangements, one of which almost brought me to tears when I heard it backstage in between two of my presentations. "Salounki" is the Baluchi word for "groom" and is the name of a traditional wedding song congratulating the groom and wishing him a happy marriage.
Hearing him perform it together with the ensemble overwhelmed me with a feeling of love. It seems silly just writing it like this, but it is no less true. And I still don't know what any of the lyrics mean apart from the name of the song. If that isn't a statement of the innate communicative power of music, I don't know what is.
I have also started working properly on the reduced instrumental version of my Christmas Oratorio. Earlier this year, I finished a proper review of the entire work, which I also wrote about in a blog post back in July. This next step involves reducing the percussion down from two players to one; from two trumpets, a flute and a clarinet to only one flute and one trumpet; and integrating the string section's music into the organ part. Some of what the second trumpet and clarinet was playing has been cut entirely, some has been redistributed to either the one trumpet or the flute, or to the organ.
Thus far, having drafted out the first half of the work, I have to say it's turning out better than I had expected. In part, I believe that speaks to the versatility of the organ as an instrument. In part, it also speaks to my development as a composer that I am more skilled and experienced now than I was back when I originally composed the work, nine years ago.
I will dedicate a later blog post to going into more detail on this re-instrumentation, what choices I made and why, what sacrifices had to be made, and so on.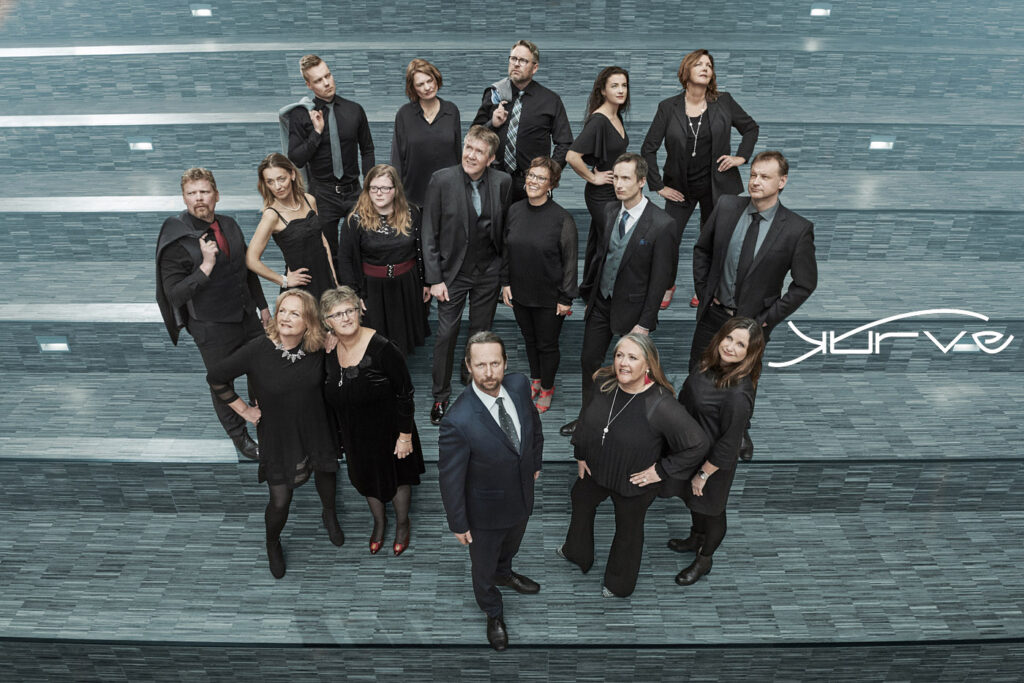 On top of my mind this week, however, is my upcoming trip to Norway to work and perform with the wonderful vocal ensemble Kurve. Seven years ago, I was recommended to them by singer, educator and activist Peder Karlsson (formerly of The Real Group) and in the years since I have since written more than twenty vocal arrangements for Kurve.
A few times, I have also had the pleasure of visiting them and even performing with them on occasion. This Saturday, Kurve will give its annual guest performance at the Norwegian gastro-hotel Nythun and this year they have dedicated the entire programme to me!
The day after, they will perform the same programme as well at the event hall Solabu. As part of my joining them for this weekend's Saulesco-themed concerts, I will also perform "The Prayer" – that Josh Groban/Celine Dion smash hit – together with one of Kurve's sopranos, Silje Helland.
Kurve is really making waves after performing with renowned Norwegian folk rock group Vamp at the rock festival Trollrock this year, and consistently getting rave reviews for their concerts. A few years ago, I was thrilled to join them on the last leg of their nationwide tour which expanded all the way to Svalbard! That is for sure one experience I won't soon forget.
We still remember the excitement in the choir when we tried out the first arrangement he [David Saulesco] wrote for us. It was so cool, so different, and so tailor-made for us!

www.kurve.no 9/05/22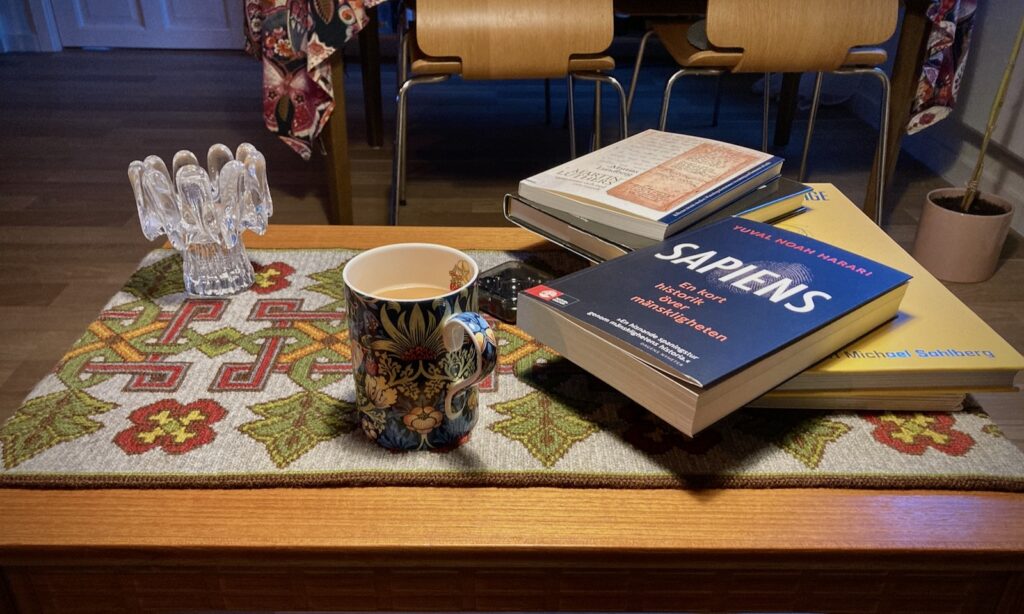 Meanwhile, I have started preparing for this school year's round of lectures on Western music history as well as game music history. And on top of that, I am preparing a little surprise that I look forward to revealing in next week's blog post.
By the way – what do you think of the new website layout? It is not finished yet, but this is the direction in which I am taking it. Plenty of things are still to be added, finished, and/or updated, but I am very happy with how it is turning out.
One brand-new feature is that you can now subscribe to these blog posts, like a newsletter. At the bottom of every page is a subscription form. Only these blog posts will be distributed, nothing else. In other words, no spam ever. Feel free to subscribe if you read the blog regularly.