Writing a post with a title like that on the darkest day of the year might seem coolly ironic, but I do mean it quite sincerely. After all, from now on it will only get brighter with each passing day.
The days and weeks before Christmas are typically packed with musical events this year, as most years are. Last year was, of course, a sad exception. However, last week I both had the wonderful opportunity to attend this year's Christmas concert with the Swedish Radio Symphony Orchestra and Choir at Berwaldhallen, and also performed myself in a Christmas concert in Härnösand Cathedral.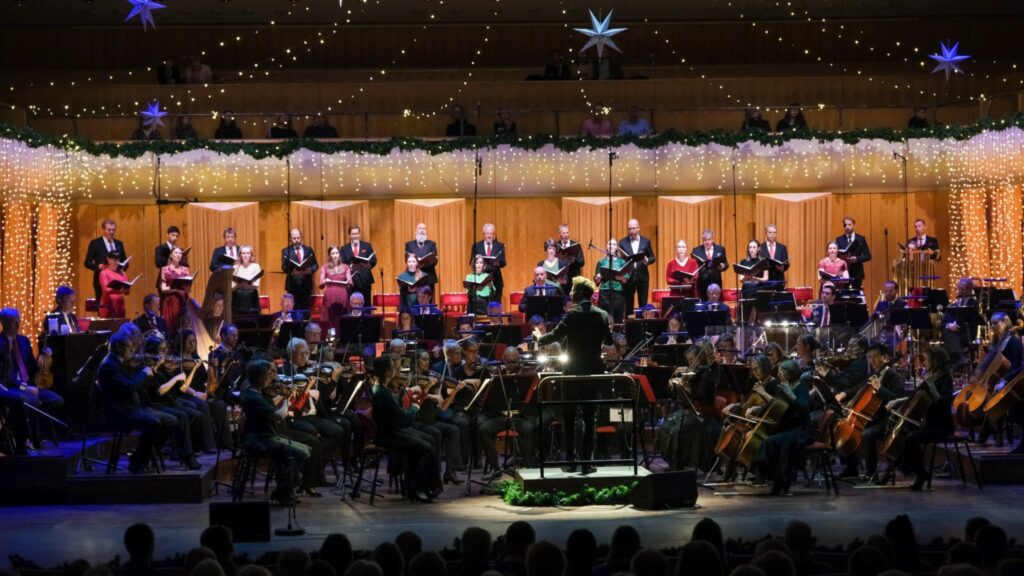 I believe it's region locked to Sweden, but if you live here (like me!) you can listen to a live recording here at Swedish Radio P2. The concert programme ranged from choral pieces like Adeste Fideles and Nu tändas tusen juleljus to modern American classics like It's the Most Wonderful Time of the Year and Leroy Anderson's orchestral cracker Sleigh Ride.
Two other favourites of mine from the concert were two instrumental suites of Christmas songs and melodies. One was written by Ingvar Karkoff, a frequently hired arranger and orchestrator whose name I've come across often, especially in film or game concerts. His suite, "A Dalecarlian Christmas", was playful and entertaining and consistently surprising, and a veritable showcase of different symphonic timbres.
The other suite, "Christmas Candy", was arranged by one of the orchestra's principal hornists, Chris Parkes, and likewise featured a number of recognizable melodies. Parkes' suite was even more adventurous than Karkoff's in its treatment of the original tunes, which only made it even more exciting and eventful.
For me personally it was a particular delight to hear this suite again as I was in contact with Chris a couple of years ago, when he wrote the first version of this suite, giving him the odd pointer and suggestion. That first version was written only for brass and percussion and 3 minutes long, whereas this new one was twice as long and arranged for full orchestra. These two suites were definitely among the concert's highlights!
Last Sunday's concert in Härnösand Cathedral also had a mixed programme. Some of the pieces were performed in Berwaldhallen as well, such as Adolphe Adam's classic Cantique de Noël and what is perhaps the Christmas song to end all Christmas songs, at least in the Swedish choral repertoire, Jul, jul, strålande jul.
The concert opened with what has become one of my own personal favourites of Johann Sebastian Bach's many cantatas: Nun komm, der Heiden Heiland. The cantata is actually written for the first Sunday in Advent, but the concert was planned to sort of cover the entire period from the beginning of Advent to Christmas night, ending with the proclamation of the birth of Jesus Christ by way of Adolphe Adam.
Besides my role as a chorister, I had a couple of solo performances. The first was the tenor recitative and aria in the Bach cantata, and the second a very romantic piece for choir, soloist and accompaniment by the relatively unknown Austrian 19th century composer Johann Ritter von Herbeck: Pueri Concinite.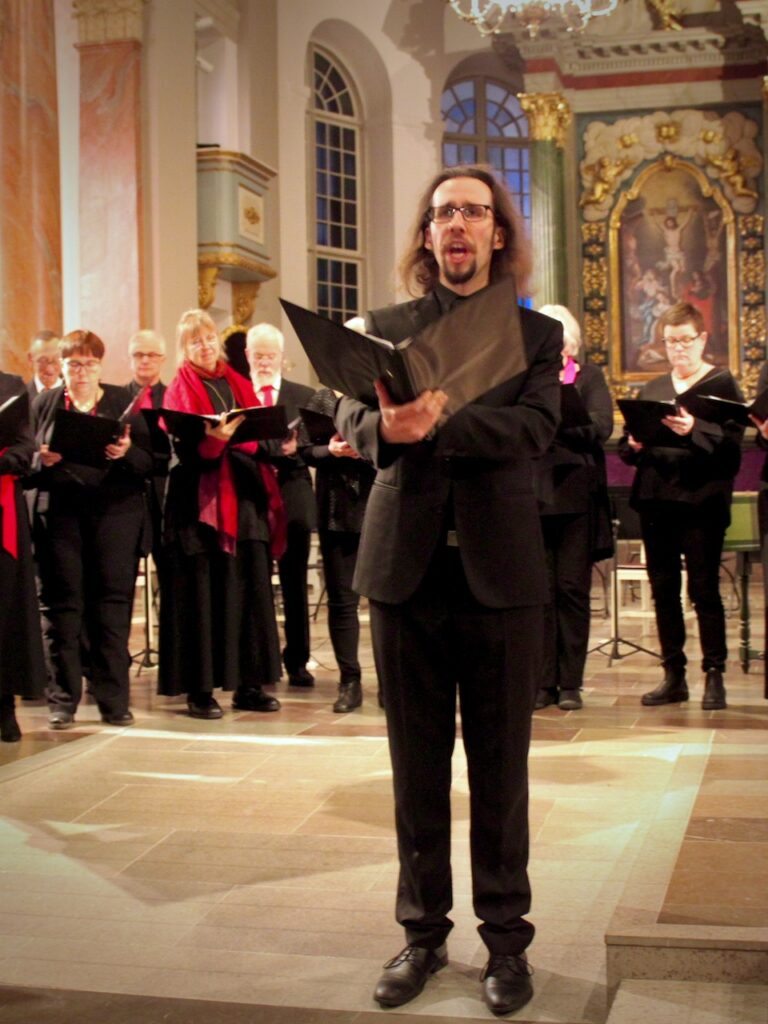 I was not the concert's only soloist; two other choristers also had solo performances, as well as an excellent bass-baritone from Härnösand. All four of us received praise in the concert review (in Swedish) printed in today's newspaper. I was of course especially happy to read my own appraisal:
David Saulesco once again displayed versatility and skill with his delightful tenor in a bold performance.

Grzegorz Flakierski; Tidningen Ångermanland 21/12/21
Today has been a cold day. I woke up to -8 degrees Celsius and right now it's close to -18 degrees. (That's zero degrees Farenheit, for those of you who are so inclined.) It has also been a lovely, crisp and sunny day perfect for wrapping Christmas presents, eating on the floor in front of the fireplace as well as working on renovating the window frames in the living room to be downstairs.
I had set a goal for myself to have two of three windows done before Christmas and the last window before New Year's Eve, and I am well underway to reach both goals. It's quite rewarding to see the fruits of your labour when you're done with something you have worked on for several days (and can still feel a lingering ache in your upper back and shoulders from scraping off layers of thick, old paint).
To you, who have just finished reading this post, I wish a very merry Christmas. This is only the penultimate blog post of the year, so if you are a regular here on my blog I will have one more post for you before the end of the year.